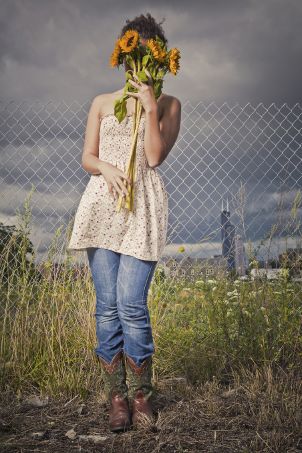 No matter what activities you plan for the weekend, you may need to change your shoes quite a bit. Casual, comfortable women's shoes are ideal when running errands or doing outdoor activities, but you may choose dressier shoes for nights out or get-togethers. The top five women's shoes for the weekend are multifunctional and appropriate for a variety of occasions.
The Top 5:

Athletic-inspired shoes. Women's athletic-inspired shoes are multifunctional and allow you to look put-together and comfortable at the same time. Pair women's athletic-inspired shoes with a pair of jeans for a casual look or wear them while running errands or going to activities to stay comfortable. You can also pair athletic shoes with a simple jean skirt for a laid-back look or wear athletic shoes with gauchos or cropped pants.

Flats. Flats are not only stylish but comfortable, too, and they look good with a variety of outfits. Whether you pair them with pants or a skirt, ballet flats are ideal for anyone who wants to look polished but doesn't want to wear heels. Flats are great for the weekend, especially after you've been wearing heels all week for work and want to relax your feet. Try ballet flats with a skirt and leggings for a comfortable look.

Heels. Heels are the perfect shoe for going out at night or to a special occasion. Styles for heels are endless and even include platforms -- which allow you to wear a heel more casually during the day. Heels go well with dresses, skirts, jeans and dress pants.

Boots. Women's boots keep your feet warm during cold weather and are often stylish, too. They pair well with a pair of jeans or leggings and a sweater. Women's boots come in a variety of styles, including western, sheepskin, leather and knit. If you live in an area with rain or snow, be sure to find a pair with a tread on the sole so you do not slip on slick, icy sidewalks.

Athletic shoes. If you go to an exercise class or start off your morning with a workout, you will need to invest in a pair of women's athletic shoes. Find shoes that allow you to do both gym workouts and outside walking. If you use women's athletic shoes for walking, make sure they're comfortable, especially if you visit a theme park, for example, or even walk around while running errands.

View All Women's Shoes
Back to Guides Directory