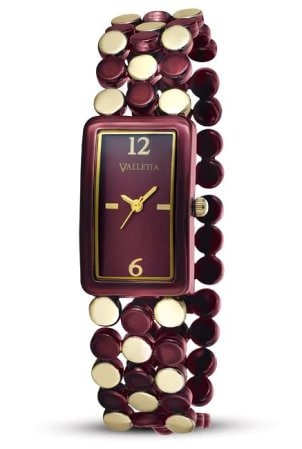 Just because a watch is a classic accessory staple doesn't mean it has to be boring. Many watches are statement-making timepieces that will get noticed wherever you go. If you're looking for a watch that stands out but don't know where to start, try one of these top five unique watch styles.
5 Unique Watch Styles:

Skeleton watches: Like the name suggests, skeleton watches showcase the inner workings of a mechanical wristwatch. A glass-encased face allows wearers and admirers to see the precise detailing that makes a quality watch run smoothly. These stunning watches are fascinating to look at and are sure to make a statement wherever you choose to wear them.

Colored watches: If you're looking for something more playful than the average wristwatch, colored watches fit the bill. The most prominent feature of colored watches is generally their brightly hued rubber straps, providing a flashy design that is also extremely durable. If you love the idea of a colored watch but want to keep it subtle, you may want to look at watches with colored faces. You'll get the same pop of color in a smaller format. Since these watches come in both sport watch and dress watch styles, they are ideal for almost any occasion.

Dual-face watches: Can't decide between Roman numerals and classic numbers? Don't worry; you don't have to. Dual-face watches offer split-screen faces for an unexpected design detail that sets it apart from other casual watches. These hybrid watches also come in a futuristic analog/digital watch format.

Pocket watches: Pocket watches have a distinguished look that harkens back to the days of old-fashioned time telling. Pocket watches are a great option for men who love the look of a historical timepiece and still want a fully functional watch. Modern pocket watches with rugged details, like leather straps and protective cases, add an unexpected twist to the original luxury watch.

Cuff watches: Thick leather straps are the defining characteristic of laid-back cuff watches. These edgy watches are often produced by designer watch brands and can be polished and sleek or distressed and relaxed. Cuff watches can be perfectly paired with a T-shirt and jeans for the man who wants to show off his trendy taste in wristwatches.
What Do You Want to Do Next?

Shop for Women's Watches
Shop for Men's Watches
See All Watches
See All Guides
Read More Watch Guides
Learn More about Watch Tips