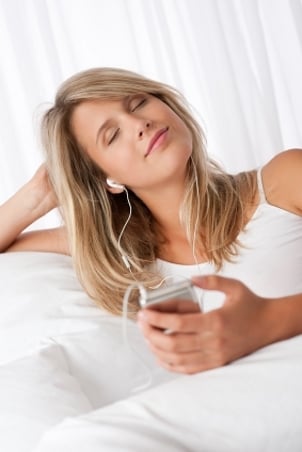 Media and entertainment should be easy and convenient. That's where portable MP3 players like the iPod Touch come in. The iPod Touch not only lets you take your music anywhere; it also provides you with an ultimately portable wireless device that you can use just about anywhere. Below are just a few of the great options for getting entertainment and staying connected with your iPod Touch.
iPod Touch Top 5:

Browse the Web. The iPod Touch is the only iPod that features Wi-Fi connectivity that lets you connect to wireless hotspots wherever you happen to find yourself. You can use your iPod Touch to check email, send instant messages and browse your favorite websites.

Watch movies and TV shows. Your iPod Touch boasts a 3.5-inch screen, perfect for watching your favorite movies and TV shows on the go. You can breeze right through that cross-country flight or a long road trip with a couple hours of videos saved to your iPod Touch.

Access apps and games. With you iPod Touch, you have access to the iPod App store, with thousands of downloadable applications, games and other extras that are available exclusively for the iPhone and the iPod Touch. You have plenty of choices of apps for work or play, and with the massive storage space on you iPod Touch, you'll have no shortage of room to store them.

Store thousands of songs. The iPod Touch is still one of the most popular portable MP3 players, which means you'll have easy drag-and-drop access to all of your music. You can save custom playlists to your iPod Touch or randomly jump from song to song in your music library. It's the easiest way to take hours of entertainment with you everywhere.

Connect to other systems. Do you want to enjoy the music and videos in you iPod Touch on a larger screen or your home stereo? You can do it with a docking station or stereo that is compatible with your iPod Touch. Some docking stations even charge your iPod while porting your music to larger speakers or playing your video on your HDTV.

Buy iPod Touch
Back to Guides Directory