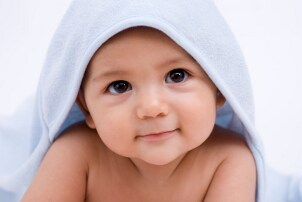 When you start shopping for your baby, a baby shop can be an intimidating place. With so much variety out there, it's hard to know what your baby needs and what you should buy first. When you're shopping for your baby, it's easiest to start with the necessities. This shopping guide discusses the first things to buy at a baby shop and why they are essential.
Best Things to Buy for Your Baby:

Baby clothes: Not only are baby clothes one of the most fun things to shop for at a baby store, but they're also a necessity. You'll want to buy baby clothes in all sizes, from newborn to toddler, and stock up on the basics, like bodysuits, socks and sleepers. You may want to visit a fun online baby boutique to look for cute little extras, like frilly dresses for your little girl or an adorable pair of overalls for your little boy. Pick up baby shoes and booties to keep little toes warm, and infants should always wear hats or be wrapped in baby blankets to help preserve body heat.

Feeding and diapering: You don't want to leave the baby shop without everything you need to feed and diaper your baby. Bottles are a must for most babies, and a breast pump can help a nursing mother pump and store extra milk. When you're baby shopping, don't forget diapers, wipes, baby powder and diaper cream to make sure your baby is always happy, healthy and clean.

Nursery furniture: Setting up the nursery is one of the most enjoyable activities when you're preparing for the arrival of your baby. When you're baby shopping, look for everything you need at an online baby shop to fully furnish your nursery. A baby furniture set is a good place to start. Furniture sets usually include a crib, changing table and dresser. You may also want to look for a rocking chair or glider, hamper and nightstand to make the nursery comfortable for both you and baby.

Stroller: Whether you're headed to the grocery store or going for a stroll in the park with your baby, you'll need a good stroller. An online baby shop will have many varieties and brands of strollers, from a basic stroller to jogging strollers and even double and triple strollers for parents with more than one young child. Strollers are designed to give Mom and Dad an easy way to take the baby along while keeping their childe safe at the same time. It's not all about function, though; if you want a baby stroller with some style, try an online baby boutique where you can find fun, bright strollers to match you and your baby's personality.

Car seats: Keeping your baby safe in the car is essential, so a car seat is one of the first things you want to purchase at a baby store. It's important to remember that babies outgrow their car seats, so look for infant car seats, forward-facing car seats for older babies and toddlers, and booster seats for toddlers and small children. Many parents choose to purchase a convertible car seat at a baby shop because it can convert from a rear-facing infant seat to a front-facing seat so you have one less car seat to purchase.

Buy Baby Products
Back to Guides Directory