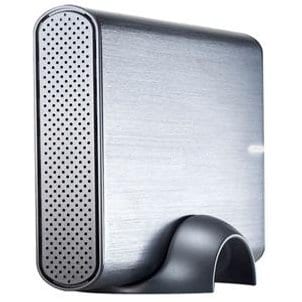 One of the most convenient ways to back up files is with an external hard drive, which allows you to back up your computer's internal hard drive to a drive that won't be affected by internal system failure. External hard drives are basically portable hard drives as well, which means you can move large numbers of backup files easily. A vital part of computer security is making backup copies of your files, so when you're backing up your important files, make sure you include these top five types.
Files for External Hard Drives:

Photos and videos: Digital photos and videos, once lost, can't be reproduced, which makes them ideal candidates for back up to a USB external hard drive. High-resolution photos or videos can also take up a lot of memory, making burning them to disc a little cumbersome if you have more than just a few. If you need to store a lot of video or digital photos, you may want to use an external hard drive as a media server to hold all of that data.

Downloaded software: More companies now let you download their software entirely online, without a disc. Not all of those companies allow you to re-download the program if your hard drive fails, so backing up the initial download to external hard drives is a good idea. You can also burn a hard copy of the program data on to disc of you have a DVD burner.

Downloaded music: You don't want all the money you've spent on music files to be lost with a failed hard drive. Most music services recommend making a backup CD of albums that you download. You could back up those files to external hard drives and burn a CD for your car as well. If your duplicate file on your internal hard drive fails or is corrupted, you can recopy the backup.

Personal projects: If you have digital art projects, journals, or writing projects stored as text documents, back them up to that external hard drive and save hundreds of hours of your original work and ideas from being lost.

Official records: Financial records, tax returns, and budget information should all be backed up to an external hard drive. Losing these types of records can cost you money as well as time and frustration. Keeping those files on one or more external hard drives is like money in the bank.
What Do You Want to Do Next?

Shop External Hard Drives
Shop All Hard Drives
See All Guides
Read More Computer Guides
Learn More about Hard Drives