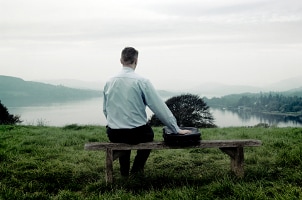 Having the right type of laptop case for you will make taking your laptop computer with you easier and more enjoyable. Because the beauty of a laptop is that you can take it with you to the coffee house or the park or on your vacation, you'll want a carrying case to protect this portable computer. With all the different styles available, it's easy to find a laptop bag that fits your personality and lifestyle.
The Top 5:

Laptop sleeves: Laptop sleeves are simple and lightweight. Usually made of rubber or neoprene, they will stretch a little to snuggly hold your computer. Sometimes, laptop sleeves will have handles to make carrying them easier, and their minimalist design allows them to fit in other bags or cases.

Laptop backpacks: Laptop backpacks are essentially the same as regular backpacks except that they have a protective sleeve or compartment for your laptop. Sometimes, these compartments will be completely separated from the main storage compartment, or there will be a compartment within the main compartment. Either way, these packs hold your laptop securely to your back, which works well if you walk or bike long distances or if you just prefer the style of a laptop backpack.

Laptop messenger bags: Just sling it over your shoulder and you'll soon realizes that a laptop messenger bags combines a hands-free solution for carrying your laptop with a style more appropriate for the office than a backpack. They also give you quick access to the contents of the bag with a simple, large flap that can usually be buckled for greater security when needed.

Laptop tote bags: Laptop tote bags are simple designs that let you carry your laptop and accessories easily over short distances while still maintaining your sense of style. Their wide opening allows you to get your laptop in and out easily. A zippered top or removable sleeve offers protection from the elements, and at least one of the features are found on most bags.

Rolling laptop cases: Constructed to be more rigid and protective than most bags, rolling laptop cases are ideal for people who travel with their laptop. Most will also offer lots of additional storage space, providing for a couple days worth of clothes if you pack light or a lot of files if you take a lot of your work back and forth from your home and your office. Some rolling laptop cases have hard sides for maximum protection. While being slightly heavier than most other laptop cases, the wheels of a rolling case still make this style very easy to get from place to place.

View All Laptop Cases
Back to Guides Directory