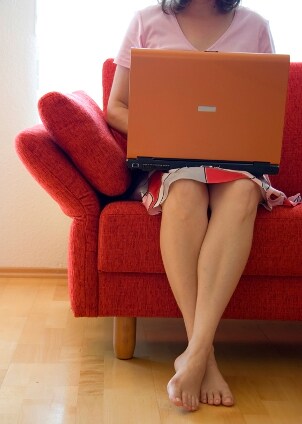 Video conferencing is a powerful method of connecting with business associates around the world. While phone-based teleconferencing is a standard workplace event, video conferencing can raise your business profile and decrease your overall expenses. All you need is a webcam, a microphone and an Internet connection. From reducing costs to increasing camaraderie between your employees, video conferencing is a cost-effective tool for your business communications.
Advantages of Video Conferencing:

Transportation costs: Reduce your transportation costs by utilizing video conferencing between offices and departments. You can use video conferences to develop rapport between departments, work on time-sensitive projects or connect with potential customers. Savings include hotel expenses, plane fares, fuel, per diem expenses and other travel-related costs. For sales calls, your account sales specialists can schedule more video conference call meetings in a day than in-person meetings, leading to more sales opportunities.

Time: Your time is valuable. By using web conferencing you can make better use of time dedicated to your business. The valuable time you spend on planes and waiting for transportation can be used to connect with people face-to-face through video conferencing technology. You can fit in your video meetings around other important schedule items, which causes less disruption and allows you to be more productive.

Customer assistance: Video conferencing can be used to provide technical or product support to your customers. Being able to troubleshoot in person is a powerful sales tool and can increase the loyalty of existing customers. Service by video conferencing is a more effective use of your technician and service specialist's time. You reduce transportation costs associated with in-person service calls and you may need fewer technicians due to the increase in efficiency.

Company unity: Increase the unity of your employees located in different geographic regions. Video conferencing can provide a vital link between employees who communicate regularly by phone by giving a face to the voice. When your employees are more connected, they are able to be more effective as a team.

Affordability: Video conferencing systems are available for almost every budget and need. Whether you want a powerful system for sales presentations or want a simple system for in-home use, video conferencing systems are now a highly affordable option for your business communication needs. All you need is an Internet connection, a webcam, a microphone and video-conferencing software that you can download just about anywhere.

Buy Webcams
Back to Guides Directory