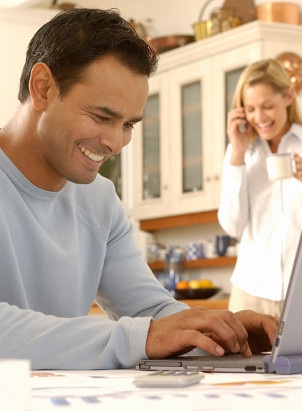 Shopping for new electronics is always exciting, and a new computer is one of the most useful electronics you can own. But it can be easy to get distracted in the excitement of thinking about how you'll use your new computer. You don't need to be an electrical engineer to feel comfortable making a choice buying a desktop computer or a notebook computer, though. Arm yourself with a little information and you can make a more educated decision. Here are five pitfalls you may want to avoid while shopping for new computers.
The Top 5 Mistakes to Avoid:

Not checking software requirements: If you're planning on using your computer for certain software, be sure to check the system requirements for that software on the bottom or back of the box. Take note of the RAM, processor, video and storage required to run the software. This can be a baseline for selecting new computers with the hardware you'll need.

Going too cheap: The good news is that new computers and laptop computers continue to decrease in price over time. The bad news is that you can still get stuck with a computer that won't meet your needs. Extremely cheap new computers are often stripped down when it comes to features. Check the system requirements for software you want to use. Watch out for computers and laptops with small hard drives, slow processors and very little RAM.

Forgetting the cost of software: The price of computers may or may not include pre-installed software. If you want certain office software, video editing software or other programs, be sure to check if the computers you're looking at include software in the price.

Skimping on memory: When speaking of "memory" on a computer, people are usually talking about random access memory (RAM). RAM is temporary storage that computers use for doing fast calculations. More RAM means computers have more elbow room to do multiple tasks at once. If you want a fast computer or plan on using your new computer for games or movies, you may want to make sure it has plenty of RAM.

Forgetting to budget for peripherals: It can be easy to forget computer extras, like wireless routers, printers and webcams. If you plan on using these kinds of accessories, make sure your computer supports them and factor them into your budget when shopping for a new computer.

Buy Computers
Back to Guides Directory