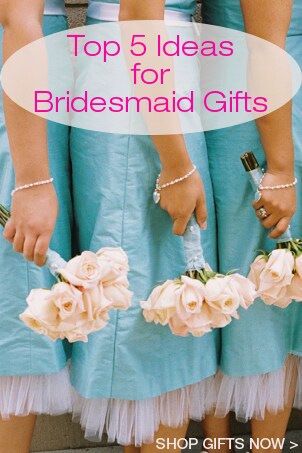 One meaningful way to honor the attendants in your wedding is to give them the perfect gift, one that is both special and useful. Your maid of honor and bridesmaids spend a lot of time helping you prepare for your big day. Give your bridesmaids gifts that suit their personalities and tastes, and use your wedding as an opportunity to thank each member of the wedding party for their love and support during such an important time in your life. Here are the five most popular gift ideas for bridesmaids.
Best Bridesmaid Gift Ideas:

What Do You Want to Do Next?

Shop Jewelry
Shop Beauty Products
Find the Perfect Gift in Our Gift Center
See All Guides
Read More Wedding Guides
Learn More about the Wedding Party