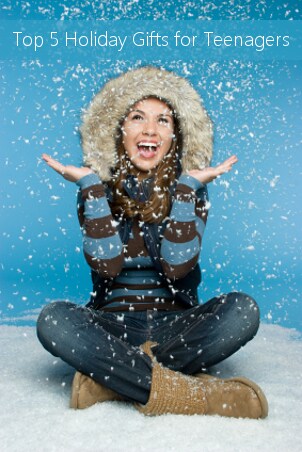 Trends may come and go, but one thing never changes: the gratification of getting your favorite teenager the perfect gift. Finding the right present for a teen may seem challenging with constantly changing fads, but you can count on these five gifts to always be a great idea. When you're holiday shopping this year, use these as a starting point and consider your teen's tastes and interests, and you'll be sure to give a gift that he or she will love.
Top 5 Gifts for Teens:

What Do You Want to Do Next?

Shop Overstock.com
Buy Gift Cards
Find the Perfect Present in Our Gift Center
See All Guides
Read More Holiday & Giving Guides
Get More Holiday Gift Ideas