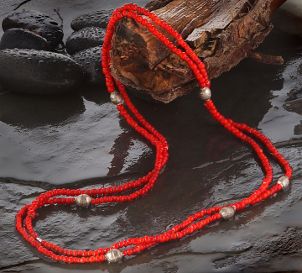 Some of the most beautiful and unique jewelry designs come from Worldstock artisans, who create their jewelry using local materials and centuries-old cultural traditions. Many of these jewelry designs include bright, beautiful gemstones from the artisans' homelands. Learn about some of the most popular gemstones used to create world jewelry.
Top 5 Worldstock Gemstones:

Pearls: These beautiful gemstones are favored by artisans who live near oceans in Asia and the South Pacific and included in many beautiful jewelry pieces. In those areas, pearls are often times a large part of traditional jewelry making, and the production of handmade Worldstock jewelry helps to keep the traditions alive. Look for jewelry designs using pearls and mother of pearl in classic and unique designs from around the world.

Turquoise: This naturally blue-green gemstone is popular in Worldstock jewelry because of its bright color. In Mexico, the native designs frequently feature inlaid turquoise. Designs from the Middle East and Asia often use turquoise beads in their designs. Because turquoise is so bright and versatile, many Worldstock jewelry designs feature it paired with other brightly colored gemstones.

Quartz: Available in a range of colors and throughout the world, quartz is a popular choice for artisans. From creamy white to deep smoky grey, it has a wide appeal. Other common gemstones are also varieties of quartz, including amethyst, citrine and aventurine, all of which are popular in native and world jewelry because of their bright colors.

Jade: Jade has been traditionally carved in China for centuries, and still today, most jade jewelry comes from China. This green gemstone can range in color from almost white to deep, dark green. Jade beads make beautiful necklaces, bracelets and earrings, but for a more traditional style, look for the delicately carved jade of traditional Chinese designs.

Coral: This unique gemstone comes from the skeletons, or red coral, of a living marine organism that can be found in oceans throughout the world. The beautiful red and pink colors are very attractive, and island and coastal artisans have been making jewelry out of coral for centuries. A bright coral necklace or pair of earrings really makes a statement and reflects the skilled craftsmanship of the world's coastal cultures.

Buy World Jewelry
Back to Guides Directory