Top 5 Drop-Leaf Table Styles for Small Spaces
by Staff Writer
Published April 29, 2010 | Updated June 12, 2015
When space is scarce, a drop-leaf dining table is an efficient solution for seating guests. If you frequently entertain but your kitchen or dining room is small, then this is the perfect table for you. Drop-leaf tables come in many different styles, each of which is compact and functional in addition to being beautiful. Here are the top five types to consider when you are shopping for a drop-leaf dining table.
Drop-Leaf Table Styles: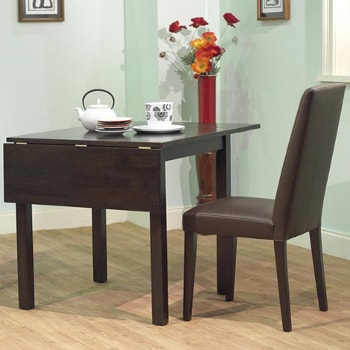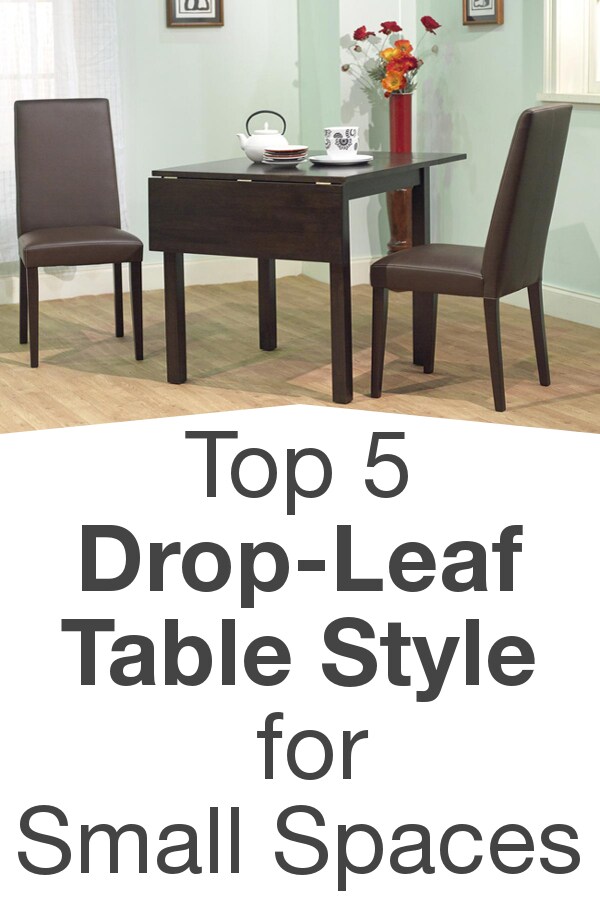 Shop Dining Tables ▸
Transitional

With some traditional influence and some contemporary flair, transitional style drop-leaf tables work well in many homes. The versatile style can blend well with a wide variety of interiors. Although these tables conserve space efficiently when folded, they can compete with the size of other tables when fully opened.

Country

Comfortable and welcoming, country furniture has a timeless feel. If your decor style incorporates the simple things in life, like fresh flowers and rustic accents, then a country table would work well in your home. The clean lines of a country drop-leaf table make it the perfect starting point for an eclectic dining room, too.

Georgian

Georgian-style tables are typically made of mahogany, but most importantly, they feature ball-and-claw feet. These tables are functional and decorative, and they have an elegant, old-world feel. This is an old English style that looks perfect in a traditionally styled home. Chairs with scrollwork and sideboards with marble tops go well with the style.

Duncan Phyfe

If you think of Victorian-era American furniture, you're probably thinking of furniture made by famous American cabinet maker Duncan Phyfe. His Neoclassical furniture was wildly popular in the 19th century, and reproductions have been made since the early 20th century. The dining tables are instantly recognizable by their "fly legs" which curve outward and rest flat on the floor.

Elizabethan

These tables originated in England and date back to the 16th century. When the sides of the table are lifted, Elizabethan tables double in size, offering plenty of space. Traditionally made of oak, Elizabethan-style tables are now made of cherry and walnut woods, too. In a home that features lots of antiques, this table would fit right in, but it could also be a focal point in a contemporary home.