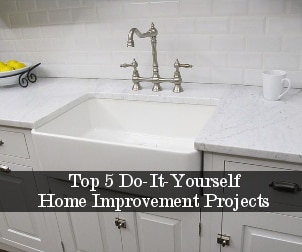 Customizing and beautifying your home can be very satisfying. If you dream of starting some home improvement projects, but you're not sure where to start, consider trying one of these. Each one will have a big impact on the look and feel of your home, and with the right supplies and directions, you can do them yourself.
The Best DIY Projects:

Home Improvement Tip:

Before starting any home improvement project, start with a clear plan and follow all safety instructions for the tools you'll be using.
What Do You Want to Do Next?

Shop for Hardware
Shop for Faucets
See All Home Improvement Supplies
See All Guides
Read More Home Improvement Guides
Get More about DIY Tips