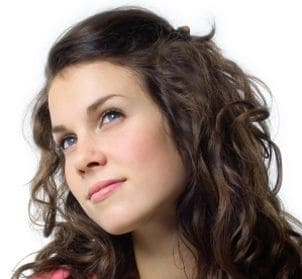 Curling irons are perfect for creating a natural-looking curl, adding volume and shaping bangs. Curling irons come in many different varieties and sizes. The barrel size of the curling iron determines what type of curl you can create, and extra features will allow you to shape and style your hair, giving it gorgeous volume and flirty waves. Hair products such as curl irons and wave irons let you choose hairstyles based on your mood and outfit. Whether you want to create tight ringlets or loose waves, look for the features in hair curling irons that will give you the curls you desire.
Curling Iron Features:

Barrel heating speed: Curl irons that heat up quickly will help you create a professional curl with ease. Hair curling irons that heat up within a couple of minutes will create attractive, evenly spaced curls throughout your hair and provide you with consistent results. Some hair curling irons, including many ceramic curling irons, can provide immediate heat, but others will take a few minutes to reach their highest temperatures.

Variable heat settings: Many hair curling irons have just two heat settings: on and off. While these curling irons are fine for many women, you may want to consider a curling iron that allows you to choose your heat setting. Individuals with thick hair, for example, can benefit from a higher heat, while women with chemically treated hair or fine locks should consider using lower heat. Different heat settings can also be helpful when it comes to curling bangs, layers and ends. Many curling irons will offer just two or three heat settings, though curling irons that offer as many as 10 heat-setting choices are also available. When using the highest curling iron heat settings, consider using hair products that protect your hair from heat damage.

Barrel size: Different barrel sizes produce different types of curls. A 3/4-inch barrel size is suitable for all hair lengths, while a 1-inch or 2-inch barrel size is most suitable for creating large and loose curls and waves in longer hair. If you want to create very tight curls and ringlets, choose a 5/8-inch or 3/8-inch barrel size.

Heating plate material: Many curling irons used in professional salons are made with either a ceramic plate or a tourmaline heating plate, or a combination of both. Tourmaline and ceramic curling irons heat up quickly and can protect the hair shaft during the heating process. Tourmaline is a source of negative ions and infrared heat, so it helps create silky smooth curls. Curling irons with metal heating plates are also available and are typically less expensive than ceramic and tourmaline varieties.

Interchangeable barrels: If you like the look of large, soft, beach-like waves but feel like tight curls suit you on occasion as well, consider a curling iron with interchangeable barrels. A curling iron with interchangeable barrels will come with multiple barrels that all fit on one base, so you can create curls of any shape and size, depending on the day.

Buy Curling Irons
Back to Guides Directory