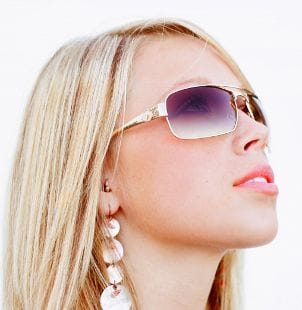 Tinted moisturizers are ideal beauty products for women who want a moisturizer that can also even out skin tones and camouflage minor blemishes on the face. Tinted moisturizer is the perfect skin care product for casual, everyday wear when you need a touch of coverage without the hassle of applying foundation makeup and anytime you want a light, natural look. Tinted moisturizer is the perfect quick and easy beauty solution.
The Top 5:

Time saver: Tinted moisturizers can give you a fresh, natural look without the need to apply foundation makeup. You might find that tinted moisturizer is the only beauty product you need on many occasions. Tinted moisturizer can save you time by combining a simple makeup solution with a beauty product you already use. If you are a busy woman, tinted moisturizer can help you look your best without taking up a large chunk of your morning time.

Natural look: Tinted moisturizers are available in a wide range of colors. Some tinted moisturizers offer just a hint of color, which is perfect for achieving that natural glow. Tinted moisturizer can offer you the right amount of coverage to even out your skin tone without making your makeup appear overdone. Choose a tinted moisturizer in a shade that closely matches your own skin tone and you'll simply look like you spent a day at the beach.

Sun protection: Many tinted moisturizers combine SPF protection along with a hint of color. This combination protects your skin from the harmful effects of the sun while providing even color coverage and the skin-nourishing moisture of ordinary moisturizers. Using a tinted moisturizer with SPF every day is a healthy habit that will help you keep your face fresh.

Younger looking skin: Some heavy makeup can make wrinkles appear more pronounced instead of deftly hiding them. Tinted moisturizers can help hide wrinkles and fine lines because they have lighter formulations than most foundation makeup. The coverage provided by tinted moisturizers also serves to minimize skin imperfections and wrinkles to provide a healthy, more youthful look.

Moisture protection: If you are skipping moisturizer, then you might not be caring for your skin properly. Quality tinted moisturizers can work to hydrate the skin and help to prevent moisture loss while evening out your skin tone. The added moisture helps to keep the skin elastic and soothes the inflammation of dry, irritated skin.

Buy Face
Back to Guides Directory