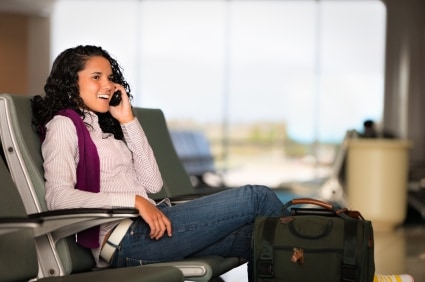 No one likes dragging heavy luggage on a vacation. Next time you pack your Samsonite luggage for a trip, try packing light. If you've ever lugged a heavy suitcase through an airport, you will be shocked how relieving it is to roll lightly packed Samsonite luggage through your next vacation. Some airlines and flights will require more compact, lighter luggage. Learn now so you are prepared to take your Samsonite luggage anywhere. Whether you have wheeled luggage, luggage sets or carry-on luggage, you will still benefit from packing light. Instead of packing your Samsonite luggage until it is bursting at the seams on every trip, here are some tips on how to keep your next trip weighty luggage-free.
Packing Light with Samsonite Luggage:

Call ahead. If you will be staying at a hotel or with a friend, call ahead and see what bulky items are already available. Many hotels have irons, ironing boards, hairdryers, beach and bath towels, alarm clocks, basic toiletries and bath robes. Wherever you are staying, call ahead and see what things you won't need to bring. By just eliminating the items we listed above, a traveler could save half the space in a piece of Samsonite luggage.

Pack seasonally. If you are going to a tropical location in the summer, chances are you won't need a sweater. Although it's never a bad idea to bring a couple extra pairs of socks or a rain-proof jacket, avoid bringing too many items that will only be useful in hypothetical situations. When you get to your destination, you won't want to dig through the hordes of useless items you packed in your Samsonite luggage.

Wear the bulkiest clothing. If you don't think you can do without your jacket, cowboy hat or hiking boots, just wear them on the plane. You have to wear clothes anyway, so wear the ones that take up the most space or are the heaviest. When you take your Samsonite luggage to weigh-in at the airport, you won't have to worry about your heaviest items weighing it down.

Make a list. Before you start throwing everything you own into your Samsonite luggage, make a list on the things you'll really need. Plan out how many pairs of shirts, pants and whatever else you'll need for the entire trip. Fight the urge to bring more clothes than you'll need. Plan what you'll wear on a day-to-day basis to keep it simple. Put no more than two pairs of shoes on the list.

Buy Samsonite Luggage
Back to Guides Directory