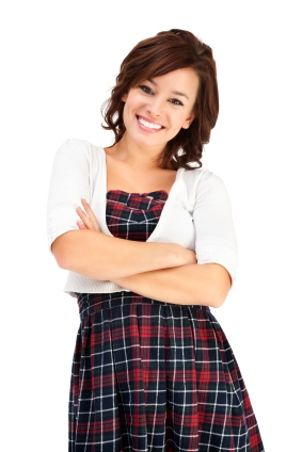 Whether you're attending a wedding or fancy party or want something simple to wear to work and around town, you need women's dresses for many various occasions. With so many dresses to choose from, including designer dresses, casual dresses and evening dresses, finding the perfect style for your event and everyday wear can be fun. Read on for tips on purchasing women's dresses for many different occasions.
Buying Women's Dresses:

Find classic everyday dresses. If you plan to spend the day close to home or shopping and running errands, casual dresses made of comfortable, easy-to-wear fabrics will look best. Find colorful sundresses and halter dresses you can wear during the summer and fall simply by adding a cardigan. Purchase a cotton sheath dress or A-line dress that hits you just above or below the knees for a comfortable fit.

Buy stylish dresses for church activities. Whether you attend a simple church meeting each week or are looking for women's dresses perfect for a holiday service, you want fashion dresses in colors that flatter your body. A black linen sheath dress will always be stylish, and designer dresses in floral or geometric patterns are particularly appropriate for the summer months, as are short dresses that hit above the knee. Purchase an A-line dress in a cherry red or forest green color for a stunning winter dress.

Dress to impress at a business party. When your company has its annual holiday ball, you'll want to look through beautiful cocktail dresses to find the perfect one. A black or royal blue strapless evening dress will make a great impression, and short dresses with shutter pleats, beading or other details are elegant enough for a work party. Keep hemlines relatively long when choosing cocktail dresses, however, if your workplace has a conservative dress code.

Get a great dress for a wedding. As the mother of the bride, the bridesmaid or a guest at a wedding, you need fashion dresses that make you look great but don't take attention away from the bride. Pick pretty linen A-line or empire-waist styles for a classic look or buy a beautiful satin wrap dress in a color that complements the bride's colors to look great, no matter the season.

Buy Dresses
Back to Guides Directory