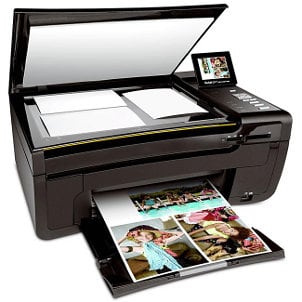 Many people use photos to chronicle the special moments in their lives. Printed digital photos are great additions to scrapbooks or photo albums. No matter how you plan to use them, it's important to get the clearest, highest quality digital photo possible. If you're using your personal printer or even a digital photo printer, it helps to know a few things about digital photo printing. If you're planning on printing any digital photos yourself, keep a few of these tips in mind to ensure the best result.
What You Need to Know:

The right settings. Great photo printing starts before you even turn on your printer. The appropriate settings can often make or break a digital photo. If you print photos too dark, you may miss out on most of the actual details in the picture. Likewise, a picture that is too bright or light can wash out the faces or other details in the digital photo. To make the most of your picture, you need the right settings. When you upload the picture from your digital camera to your computer screen, you may have the options to alter your digital photo in a photo editing program. By lightening or darkening the picture and previewing those changes on the screen, you can be sure your photos come out looking great. Along with color darkness and contrast, you might consider other tinting and shading features that vary with the specific program you are using. Read the user manual for your software or just explore features through trial and error until you feel comfortable manipulating the settings and editing your digital photos.

Cropping accordingly. Decide what the focus of the picture is and then tailor the image as needed. If you are taking a portrait of someone, make sure their face or body is the focus. A picture with too much sky or other irrelevant space can seem awkward and empty. Zoom in or zoom out if the picture doesn't center your subject correctly or shows too much background. Be careful not to crop out anything you want in the picture. You don't want to cut off their heads, or even cut people out of the shot entirely.

Changing size. If you are trying to change the size or resolution of your digital photo, such as changing 5-inch by 7-inch photos to 4-inch by 6-inch photos, be careful not to lose the focus of the picture.

Paper quality. Once you have edited the digital photo to meet your needs, consider what type of paper you will be printing your digital photos on. Along with choosing a high-quality printer, such as an inkjet printer for better picture quality and resolution, make sure the paper you use works well for photos. If you print your photo on inkjet paper that is coated and designed for digital photo printing, it will look much better than the same photo printed onto standard blank white paper. For the best results, use inkjet paper that won't bleed and is coated with a glossy or semi-glossy finish on the image side.

View All Printers
Back to Guides Directory