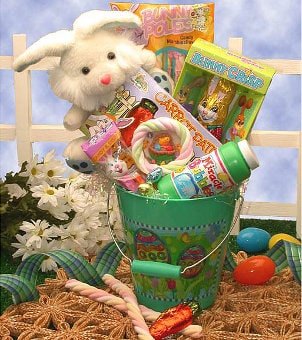 Easter is a time to celebrate spring as well as take part in religious celebrations. One of the most treasured Easter traditions for children is the Easter basket, which has a long history rooted in both pagan and religious customs; the Easter basket was used to carry the first seedlings of spring, and it was used to carry the feast at the end of Lent. While the purpose has shifted, gift baskets continue to be a source of joy for kids of all ages, and filling an Easter gift basket can be just as much fun as receiving one.
Assembling an Easter Basket:

What Do You Want to Do Next?

Shop Baskets
Shop Toys & Hobbies
Shop Candy & Chocolate
Shop Easter Gift Baskets
See All Guides
Read More Holiday & Giving Guides
Get More Gift Ideas for Every Occasion