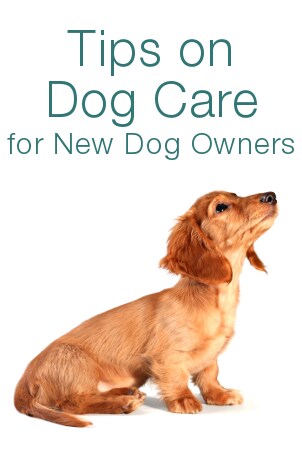 SHOP PET SUPPLIES NOW >>
A new pet is fun and exciting, and proper pet supplies are an important part of getting your new pup established in your home. Whether you've added a puppy or an adult dog to your family, you'll need to pay lots of attention to your new pet and help him settle in. If you're a new dog owner or are considering getting a dog, use these tips on dog care to help guide you through the basics of caring for your new dog.
Dog Care Tips:

Vet visits: All new pets should be taken to the veterinarian for a dog health care checkup. Many dog owners also choose to spay or neuter their pets as part of dog health care as well. Take your new dog to the veterinarian in a safe pet carrier and make sure your dog has all his required shots to protect your dog and your family from illness and disease.

Setting up house: You'll want to make your pet comfortable in his new home, so make sure he has a cozy place to sleep. A soft dog bed will give him somewhere to lie down, and a dog crate or kennel is useful for naps as well as training.

Potty training: Pet care isn't always fun or easy. Dog potty training can be a chore, especially with a puppy, but it's very important to keep you and your dog happy. Dog potty training with potty mats, kennels, and even treats makes puppy care a little easier and reduces the risk of accidents later.

Feeding: Dogs don't just need to be fed; they need to be fed the right kind of food. Start your dog and puppy care by researching the type of food your dog needs. Certain breeds may require specific dog food, and puppies need different food than adult dogs.

Grooming: Dog grooming is essential to having a happy, healthy pet. Research grooming tips for your breed of dog before grooming. Most dogs should be bathed on occasion, and some dog breeds require more extensive grooming and care, including haircuts and claw clipping or filing.

Playtime: Having fun is an important part of dog and puppy care. Give your dog plenty of toys to chew, chase, and pull. Dogs also learn and hone natural skills through playtime, making it important to their health. Look for interactive dog supplies and toys, too, so you can enjoy some quality time with your pet.

Shop Chew Toys
Shop Crates & Kennels
Shop All Pet Supplies
See All Guides
Read More Pets Guides
Learn More about Pet Care