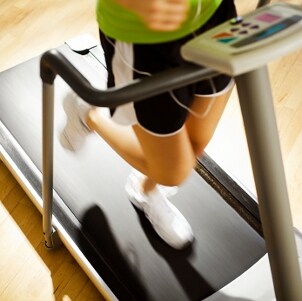 With the approval of your doctor, creating a physical therapy routine that can be executed in your home could help you heal faster and stay in peak physical condition. When embarking on the task of setting up a home rehabilitation program, it's important to have the right physical therapy equipment for your needs. These tips on creating a physical therapy routine at home will help you safely create a physical therapy program that is tailored to you.
Physical Therapy at Home:

Make sure your doctor signs off. Before beginning any sort of physical therapy routine, it's important to talk to your doctor. If your doctor gives you the green light, you may want to ask for tips and home exercises that would be beneficial to you. Your doctor can also give recommendations on physical therapy equipment for supplemental rehabilitation programs.

Look for products you're familiar with. If you've been participating in physical therapy, chances are you'll have used several types of physical therapy equipment. When shopping for home physical therapy items, look for things similar to tools you are already familiar with. This will ensure that you know how to use them properly and will make it easier to settle into a routine.

Figure out what areas to target. Physical therapy products usually target a certain area of the body or a specific need. For help with mobility and leg strength training, try a rolling walker with supports to help you go at a pace you're comfortable with. If you need help with spinal alignment, products like foam wedges can help you reach your flexibility goals.

Think about space. When creating a rehabilitation program, you'll want to decide how much space you have for exercise and how much space you have to store physical therapy products. If you have a room dedicated to physical therapy in your home, the products you choose and routines you create should maximize that space. For smaller areas, choose compact or folding tools that can be stored away or used in a tight space.
Warning:

The content on this site is not intended to substitute for the advice of a qualified physician, pharmacist or other licensed healthcare professional. The products may have additional information and instructions on or inside the packaging that you should carefully read and follow. Contact your healthcare provider immediately if you suspect that you have a medical problem. The use of dietary supplements may not have been evaluated by the Food and Drug Administration and is not intended to diagnose, treat, cure or prevent any disease or health condition.

Buy Physical Therapy Equipment
Back to Guides Directory