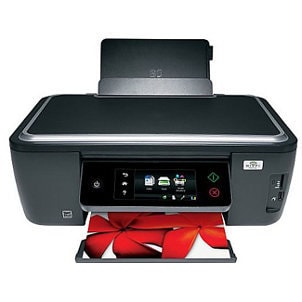 Before you spring for a new color printer, there are a few things to focus on when comparing the likely candidates. Understanding the difference between the color printers on the market today can help you decide on one that will give you the exact prints you want, each printer has different specifications, so knowing what to look for can make all the difference.
Comparing Color Printers:

Pick a speed that matches your workload. One of the first considerations in the color printer comparison is the printing speed. If you plan to use your printer for small jobs here and there, then an inkjet printer is probably a good choice. Inkjet color printers have a lower initial cost, and the ink is cheaper to replace than laser heads and toner. If, however, you need to churn out a large number of pages each week, a color laser printer is the only reasonable option. Laser printers produce fine quality at a high speed and make for significant cost savings in the long run when compared with inkjet.

Factor in printing costs per page. Whether you have chosen an inkjet or a laser color printer, each needs to have its cartridges replaced periodically. Keep in mind that some color printers are more efficient than others and some cartridges might seem cheap but might need to be replaced more frequently. Efficiency is the key for long-term savings, even if the initial cost is a little higher for purchasing the more efficient machine.

DPI can affect your print resolution. DPI, or "dots per inch," is important to those who need fine resolution for their graphics or pictures. Generally, if a color printer has a higher DPI number, you will see smooth colors with less pixilation. For example, a 3x5-inch photo printed at 1024x768 resolution will have 205 pixels per inch horizontally (1024 / 5 inches = 205 pixels per inch). So, a printer that prints 300 dots per inch would easily be able to print that many pixels per inch. To blow it up larger, though, you'll want to increase the resolution of the image and use a printer with a higher DPI.

Buy Printers
Back to Guides Directory