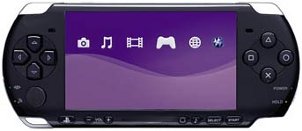 The amount of variety in video game consoles offers something for every type of gamer. Whichever game genre is your favorite, you'll probably be able to find titles for it on most game systems, and each console has its own advantages. The following tips may help you decide which video game console best fits your preferences and playing style.
Choosing a Game Console:

Gaming categories: Every game console has a selection of games in most of the major categories, like action adventure, role-playing or sports games. Video game publishers want their titles to reach the maximum number of players, so you can find all but the most exclusive game franchises on most video game consoles. If you absolutely must have a game that is exclusive to one game system, you may be locked into the selection available on that console.

Additional accessories: Most video game consoles will have one primary controller that works for most games, but extra accessories, like cameras, special controllers and motion-sensing devices, may allow you to play games in a different way or may be required to play certain games altogether. DVD or Blu-ray players can be built into a video game console or come as an attachable add-on. You may even be able to save money by finding video game bundles that combine the system, a few games and extra accessories for your video game console.

Internet connectivity: Most major video game consoles have online features that enable you to play online, download extra game content and interact with other players. Features differ widely. One game system may enable full Web-browsing and media-streaming abilities, while others only allow access to the manufacturer's network and services. You might also need a subscription to play online or access online features of some games. These subscriptions can come with extra perks that make the subscription worthwhile for serious gamers.

Multiplayer game-play: All major video game consoles allow multiple people to play as long as you have multiple controllers, although individual games may have limits on the number of people who can play simultaneously, usually with a maximum of four per console. Certain video game consoles can be connected to other like game systems over a wireless network or wired connection, enabling even more players to play in a single game session.

Advanced features: A video game console is usually simple to set up. Games can start automatically or with the push of a button, but more advanced features, such as media-streaming and online features, might be a bit more difficult to access. If you plan on using your console's advanced features, you might want a video game system with a menu system and settings that are easy to use.

Buy Game Systems
Back to Guides Directory