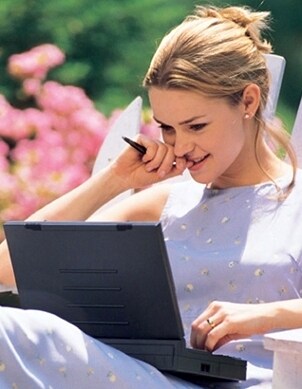 A simple pair of earrings can quickly add plenty of shine to your outfit and frame your face with a touch of glimmer. Stud earrings are also easy to wear; many men and women wear the same pair of earring studs for several days without a second thought. Studs are available in so many different styles, making it easy to collect a variety of lovely earrings for your jewelry wardrobe. With a pair of stud earrings for every occasion, you will feel confident every time you put together an outfit. Whether for dressy evenings or laid-back afternoons, earring studs are to the rescue.
Stud Earrings for Every Wardrobe:

Diamond studs: A beautiful pair of diamond stud earrings is the staple of any well-appointed jewelry collection. Diamond studs can be simple and affordable or extravagant and luxurious. Budget may be your first consideration when shopping for diamond stud earrings, but remember that many different styles and sizes are available in each price range. Round-brilliant diamonds are possibly the most popular stones for diamond studs, although princess-cut diamonds are also common. Emerald-cut and marquise diamonds make for a unique pair of diamond studs. White diamonds are classic and versatile, while pink, yellow and blue diamonds are eye-catching and opulent. If this is your first pair of diamond stud earrings, consider a classic set with round white diamonds set into platinum or white gold.

Gold studs: Gold studs are incredibly versatile: They can be worn formally or casually with almost any outfit. Choose from white gold, yellow gold, rose gold and even gold-plated earring varieties. White gold will match cool skin tones and neutral colors, while yellow gold and rose gold will go well with warm skin tones and earthy hues. Simple gold ball studs are incredibly versatile, while intricately decorated studs are more extravagant. Gold studs featuring animal shapes and contemporary symbols are very youthful but still appropriate for men and women of all ages.

Pearl studs: Pearls have been coveted for centuries, and these little treasures are the perfect size and shape for dainty stud earrings. Pearls are available in many colors; choose from pristine white, pastel pink and dramatic blue-grey pearl earrings. Large pearl studs will command attention, while petite studs will blend seamlessly with any classic ensemble.

Gemstone studs: Gemstones offer a fun way to add value and color to your jewelry collection. Your birthstone is a good place to start; try a pair of opal studs to represent your October birthday. Gemstones are available in a myriad of hues. Choose gemstone stud earrings to match your mood, collection of sundresses or flashy sports car.

Buy Stud Earrings
Back to Guides Directory