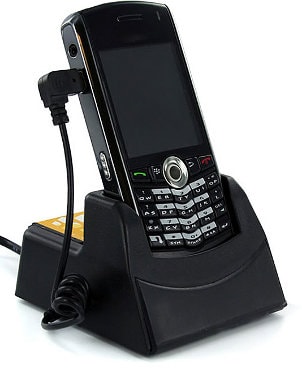 While almost all cell phones include an adapter for recharging batteries, you may need backup cell phone chargers or a replacement at some point. If you're visiting a country with different voltage requirements, you might also need a universal adapter or charger. These tips will help you with some basic information on cell phone chargers and what you need to look for when buying one.
Choosing Cell Phone Chargers:

Voltage: Different countries use different voltages. North American electrical outlets deliver 110 to 120 volts. Outside of North America, however, outlets typically deliver 220 volts. Cell phone chargers that do not specify that they use "dual voltage" are restricted to the country they were manufactured for or one with the same voltage system. If you plan to travel abroad, look for a product that says it supports both 110-volt and 220-volt standards or has a description that clearly states that it supports dual voltages.

Plugs and connectors: Standard universal cell phone chargers support a variety of prongs or connectors for attaching to multiple outlet shapes. These universal adapters accept multiple types of plugs while containing one or more sets of prongs to fit most outlet shapes. The connectors are often called "tips." Most cell phone chargers and universal adapters will list compatible cell phone models in their packaging or description. Make sure your phone's model is supported and that the attachments on your phone match the plug. Some cell phone chargers come with every connector they support included.

Versatility: Good cell phone chargers support many devices, often more than just cell phones. They may support audio players and other small electronic devices. These additional features increase the usefulness and reduce the number of chargers and adapters you need. Some manufacturers offer guarantees that their charger will not overload certain devices, and some cell phone chargers even feature warranty protection that covers a significant part of any cost related to damage caused by their device.

Wireless cell phone chargers: Check to see whether your phone is compatible with wireless cell phone chargers, which require no connectors. You simply lay your phone down on the charging station and the battery charges without a connection.

Buy Cell Phone Chargers
Back to Guides Directory