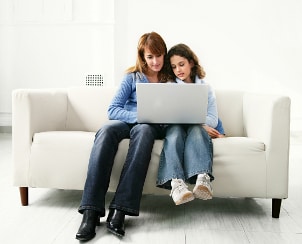 Buying toys from an online toy store is simple, easy and hassle-free. You can scroll through hundreds of toys and hobbies from the comfort of your own home and have your purchases delivered right to your own doorstep. With so many choices, you'll need to make sure you're fully prepared before you sit down at the computer. Below is a list of tips on buying toys from a toy store online.
Buying Toys Online:

Know who you're buying for. There are many possible options when you buy toys and hobby supplies online. Make sure you know the age, gender and toy preferences of the other person in order to buy the best toy possible.

Know what you want to buy. Having an idea of what toys and hobbies you want to look through will often speed up the shopping process. Decide if you're looking for board games, action figures or stuffed animals. Once you decide what you want to buy, you can then usually refine your search from there and find exactly what you're looking for.

Establish your budget. Establish your budget before you start. You can often find better deals online than at the actual toy store. However, with so many toy and hobby options available at your fingertips, it's easy to just keep adding items to your online shopping cart. Keep in mind that you may need to add tax and a shipping and handling fee on top of the toy's online price. By establishing a budget you'll also narrow down your toy and hobby options. This will help you finish shopping a lot faster.

Read the comments. You should be able to glean valuable information from the comments at the bottom of the page. Sometimes buyers will post tips or hints about the toy that you're thinking about purchasing. Reading other people's input will help you to make the most informed choice.

Sign out once you're finished. Make sure that you sign out of the online store once you've made your purchase especially if you're using a public computer. This will help to prevent others from using your credit card number.
Tips from Overstock.com :

Check for deals. Sometimes online shopping stores will offer special deals and promotions if you sign up for their newsletters.

Read the fine print. Be sure you check out the online toy store's return policy before you purchase the toy or hobby supplies, especially if you are purchasing toys as gifts.

Buy Toys and Hobbies
Back to Guides Directory