Tips on Buying Robes
by Chandler Warnick
Published August 12, 2010 | Updated January 13, 2016
A quality bathrobe can quickly become your favorite wardrobe item. The right robe will wrap you in luxury and warmth that can start your day off on the right foot or end your day on the right note. Robes made from top-quality materials can last you for years, so it's important to find one that you know you will like before you invest. Keep reading for tips on choosing the perfect robe for you.
Buying Bath Robes: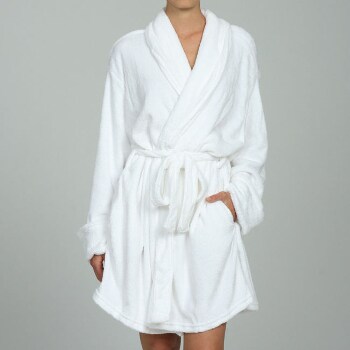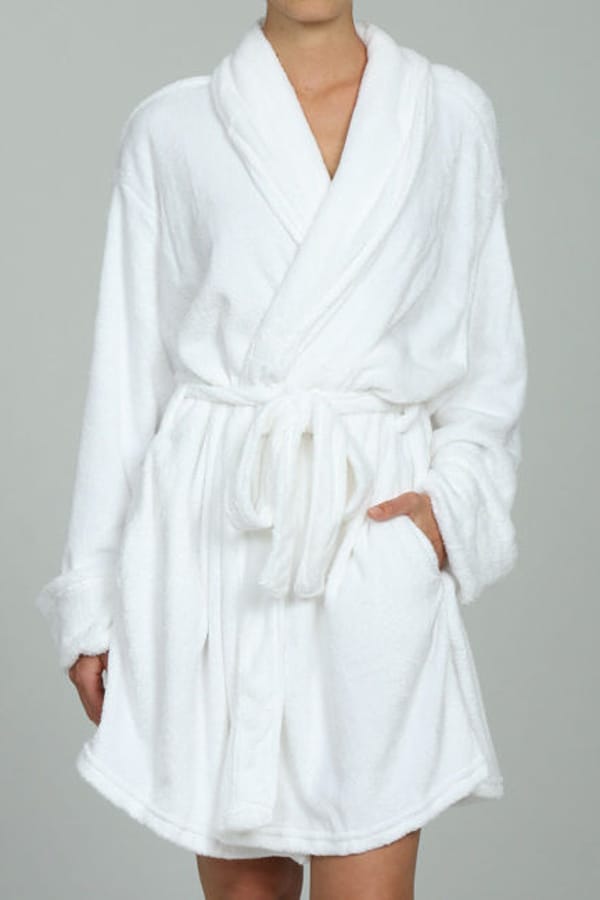 Shop Bathrobes ▸
The Difference Between Egyptian and Turkish Cotton

You may notice that a lot of bathrobes feature either Egyptian cotton or Turkish cotton fibers. While both these materials are high-quality, soft, and durable, they each lend slightly different qualities to a robe. A bathrobe made from Turkish cotton terry cloth will have a slight natural sheen to it and will require a few washes to reach optimum softness. Egyptian cotton bathrobes don't have the sheen Turkish cotton ones do, but they will feel soft right out of the package.

Robes in a Variety of Fabrics

Terry cloth is by far the most common bathrobe material, but that doesn't mean it's the only material out there. Bathrobes come in a variety of fabrics and weaves; some of the most common terry cloth alternatives are cotton waffle-knits, jersey knits, and synthetic microlux, which is a very fine fleece fabric. If you're looking for a robe to put on in the evening, consider one made from satin or silk.

Best Robe for Your Climate

When you think of bathrobes, you probably think of ultra plush, Turkish cotton bathrobes; however, a bathrobe like this may or may not be best for you. If you live in a hot or humid area, chances are a very thick bathrobe will be too toasty. Thinner bathrobes made from cotton jersey or waffle-knit cloth can be great for warmer climates.

Unisex Sizing and Lengths

Robes in unisex sizes will definitely fit around you, but many unisex-sized robes are cut for people of average height. If you like your robes especially long or if you are tall, be sure to check the length of a unisex bathrobe before you buy it.

Women's Robe Lengths

Men's robes often don't offer length options and fall to mid-calf or the ankles. Women's robes, however, can fall anywhere from mid-thigh to the ankles, and some robes offer all of those options. Don't assume that your bathrobe will arrive in a cut you like. Think about which length you want and make sure that you're ordering a robe with that specific length.