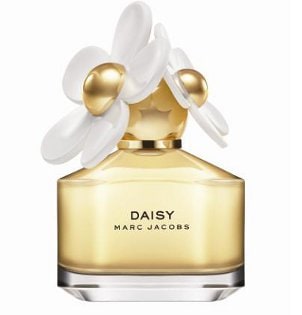 You already admire his clothing, shoes and handbags, so why not add Marc Jacobs perfume to the list? Known for the feminine Marc Jacobs Daisy and intriguing Marc Jacobs Men, Marc Jacobs has created perfume for both men and women that epitomizes style and stays on trend. Whether you prefer simple scents like Rain by Marc Jacobs or want the exotically complex fragrance notes found in Lola, the Marc Jacobs line can accentuate your sense of style with trendy perfumes and colognes.
Buying Marc Jacobs Perfume:

Buy a light fragrance for daytime. If you want a perfume that won't be overpowering while you're at work or out running errands, look for eau de toilette sprays of your favorite designer fragrances. Less concentrated than eau de parfum, an eau de toilette of Marc Jacobs Daisy is a perfect gift for your wife or girlfriend. Look for a small rollerball scent that can easily fit into her purse or bag for a thoughtful present she can take anywhere. An eau de parfum of the same fragrance can be worn in the evening for a scent that lasts all night long.

Get preferences before you purchase perfume. Marc Jacobs perfume contains citrus, woody and floral notes, among other scents, so it's important to find women's perfume and men's perfume that fit your spouse's personality. Marc Jacobs Men, for example, is classified as a spicy fragrance, so it may be too strong if your husband or boyfriend prefers a woody men's perfume. Find women's perfume with citrus or fruity notes, such as Marc Jacobs Blush perfume, for a laid-back vibe, or look for perfume that has floral and oriental undertones for a romantic scent.

Purchase fragrance sets for the perfect gift. If you love a certain Marc Jacobs perfume, why not get lotion and body wash as well in a Marc Jacobs perfume set? Some sets also include jewelry or makeup bags for a complete gift. Look for a Marc Jacobs perfume set with body creme and shimmering talc powder for a thoughtful gift that will let the recipient layer products for a lighter or stronger scent.

Buy Marc Jacobs Perfume
Back to Guides Directory