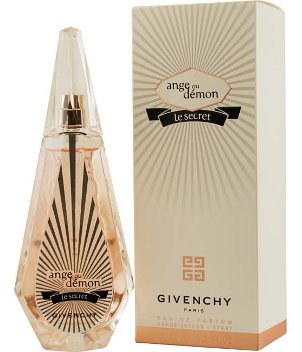 Make every day a little more pulled together with a spritz of Givenchy perfume. Whether the romantic rose-infused Very Irresistible for women fits your style or you're more partial to the floral gardenia notes of Organza perfume, wearing a fragrance that suits your mood and your taste can make every day feel special. Whether you're looking for a Givenchy fragrance for men or women, you can find the perfect scent with just a few tips. Read on for more information and tips on buying Givenchy perfume.
Buying Givenchy Perfume:

Buy a designer fragrance as a gift. Surprise your spouse, boyfriend or girlfriend with a bottle of Very Irresistible, which comes both as a men's perfume and a women's perfume. Purchase a designer fragrance, such as Organza perfume, to impress a friend or as a birthday present for a special woman in your life. Amarige perfume, which combines patchouli, sandalwood and cinnamon, among other notes, is also an excellent women's perfume. Look for a discount perfume that is packaged nicely and find a lotion and body-wash set to complement the perfume.

Purchase a spicy, fruity or floral fragrance. Buy perfume that suits your personality and tastes for a scent that works well for you. Many popular Givenchy fragrances, like Amarige perfume, are classified as spicy scents, which may not be appropriate for a friend who prefers understated fragrances. Luckily, there are also several Givenchy options that contain softer floral scents. Before you buy perfume as a gift, ask your spouse which type of fragrance notes he or she likes best. Many fragrances contain a mixture of floral, citrus and woody notes, so you may need to determine what the main overtones are before purchasing a perfume.

Find a long-lasting perfume. When purchasing discount perfume, look for a bottle of eau de parfum for the strongest scent. A bottle of eau de toilette spray is typically less concentrated than eau de parfum, making it the perfect perfume to throw in your bag or purse for a touch-up throughout the day. Givenchy Gentleman, which comes as an eau de toilette spray, is an excellent men's perfume you can surprise your husband or boyfriend with.

Buy Givenchy Perfume
Back to Guides Directory