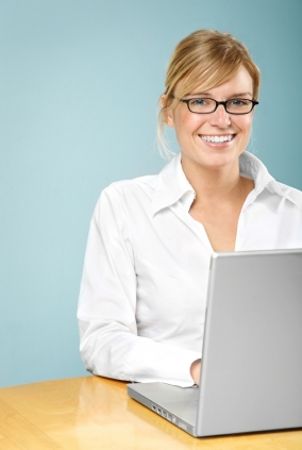 Whether you simply need reading glasses or prescription eyeglasses to correct your vision, it's important to find lenses and frames that will be comfortable to wear each day. With designer eyeglasses, optical frames and other eyewear options available, it's easy to find glasses that flatter your face and help you see clearly. Read on for tips on buying eyeglasses.
Buying the Right Eyeglasses:

Choose flattering frame shapes. When buying glasses online, you can find a wide selection of optical frames in various styles. Consider your face shape before selecting designer frames: a round face is complemented by narrow frames, while an oval face looks best with wide frames. Choose designer frames with round, oblong or rectangular lenses to complement your eye shape as well.

Pick a color you like. Designer eyeglasses come in all the colors of the rainbow, especially eyewear designed for reading or occasional use. The easiest way to find a color that looks great on you is to determine your skin tone. If you have a cool skin tone, one with blue or pink undertones, you will look best in prescription glasses in dark colors such as black, magenta, blue and dark tortoiseshell. To flatter a warm skin tone, find a pair of discount eyeglasses in gold, peach, coral, red or tan.

Find a durable frame material. To find the best prescription glasses and frames, decide between plastic and metal, depending on your personal style. Plastic eyeglass frames offer the largest variety of colors and patterns, but titanium frames also come in many different shapes and are lightweight and durable. Look for stainless steel or aluminum eyeglass frames for a different style of discount eyeglasses.

Check out reading glasses. If you need vision correction only when reading and doing similar tasks with your hands, find a pair of reading glasses in a flattering color and shape. Look for a compact pair you can easily slip into a backpack or purse and find a pair of illuminated reading glasses for use in dim restaurants, flights or car rides to be sure you can still read when there is little light.

Buy Eyeglasses
Back to Guides Directory