A comfortable night's sleep is truly priceless, as your entire day is affected by how well rested you are. While standard mattresses are effective at providing good support for proper rest, many consumers are opting for memory foam mattresses to increase overall comfort. Memory foam is a thick, ultra-supportive material that conforms to different body types during rest and regains its shape after you rise. It cradles the body in every position, allowing for soft comfort on the hips, shoulders, and back, which greatly reduces pressure points and promotes healthy, uninterrupted rest.

If you're considering purchasing a memory foam mattress, there are a variety of factors to consider that include size, density, and memory foam type. Here are some simple tips to assist you in the decision making process when purchasing your new memory foam mattress.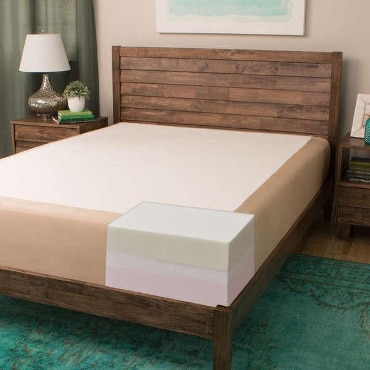 Consider the Size of Your Bed Frame
Although memory foam mattresses are considered specialty mattresses, they actually come in all standard sizes, which allows for easy pairing with your current bed frame. Whether you've got a space-saving single bed or a luxurious California King, you're sure to find the perfect sized mattress to suit your needs. If you're starting from scratch, bed frame options range from basic steel frames to modern-style platform beds in a variety of finishes to complement your space. Memory foam mattresses can also be paired with adjustable pivot foundations that adjust the mattress to your specific comfort needs, allowing for an amazing night's rest.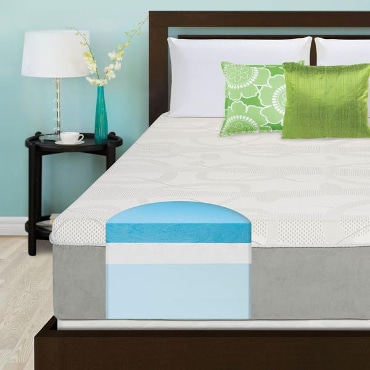 Research Foam Types
While a common belief is that memory foam is one type of foam, there are actually multiple types of memory foam to choose from. Traditional foam supports the body by creating a soft cradle, which also minimizes pressure points and helps to increase circulation. Gel memory foam contains the same gel formulation that is typically found in inserts that are placed in shoes to reduce pressure, which in turn helps to sooth body discomfort. Gel memory foam is a great option for individuals who suffer from chronic pain, sore muscles, and overall body stress. If you tend to heat up during sleep, consider an air-cool memory foam mattress. The cool-air technology filters out heat as the body warms up throughout the night, allowing you to stay comfortable as you sleep.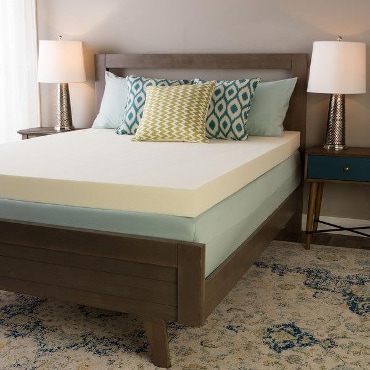 Choose a Mattress Top for Added Comfort
While memory foam mattresses provide an amazing level of comfort when used alone, a topper adds extra cushioning that truly gives the "sleeping on a cloud" sensation. For additional firmness, latex mattress toppers are an ideal option. While you still get to experience the maximum comfort of your memory foam mattress, latex toppers are available in soft, medium or extra firm, allowing for additional balance and support. Baffle-channel featherbed cover sets are generally super-soft, and the baffle design prevents feathers from popping out or moving around inside the topper.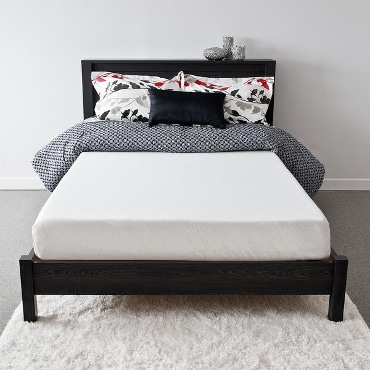 Determine the Appropriate Thickness
Memory foam thickness options range from as thin as 6 inches to 14 inches thick. In general, thicker mattresses are softer than super-thin mattresses, however, choosing a thinner style won't take away the natural comfort of a memory foam mattress. The base foam is the main support structure, and each level after that adds extra softness. It's also important to keep in mind that adding a topper will help increase the overall thickness of your mattress.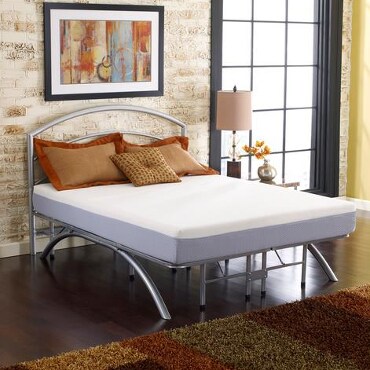 Compare Foam Density
Memory foam mattresses offer high-density, medium-density, and low-density options. High- density foam is considered the most durable, while medium-density allows for optimal motion isolation, making it a great option for those who sleep two in a bed. Low-density foam is easy to break in, meaning your body may adjust quicker to the memory foam of a low-density mattress compared to a higher-density version. When comparing density levels, a good rule of thumb to go by is the weight. For example, medium-density foam is typically 4 to 5 pounds per cubic foot, while high-density foam can weigh as much as 10 pounds per cubic foot.
Consider a Hypoallergenic Mattress
While all memory foam mattresses are antimicrobial, certain mattresses are more effective than others when it comes to keeping dust mites and other allergens at bay. Gel memory foam tends to be the most resistant to dust mites, while traditional foam with a higher density can also help minimize the prevalence of allergens. However, latex foam is the only type of memory foam considered to be truly hypoallergenic.

If you suffer from allergies, it's always a good idea to pair your memory foam mattress with a hypoallergenic mattress topper and use hypoallergenic pillowcases and bedding to ensure comfort and reduced symptoms.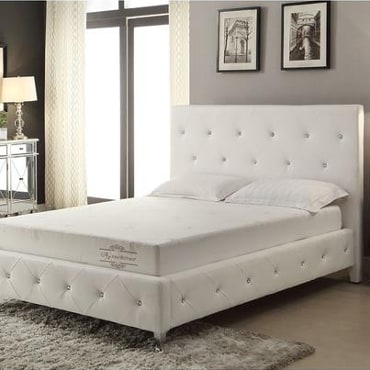 Choose the Right Mattress for Side Sleepers
Believe it or not, there are actually memory foam mattresses that are considered better for side sleepers than others. This has to do with the way the foam conforms to the body and the overall density of the material. Any mattress with a density between 8 and 14 inches is believed to be ideal for side sleepers, as the support foam is thicker, which allows for optimal cushioning of the pressure points of the knees, hips and shoulders when lying on your side. To increase the comfort of your side-sleeping even more, consider purchasing a full-length memory foam body pillow.