Tips on Buying a Baby Crib
by Amanda Mears
Published April 29, 2010 | Updated August 17, 2015
When preparing to welcome a new baby home, buying a baby crib is one of the most important purchases you will make. By keeping these tips in mind, you can find the best baby crib for your growing family and enjoy the upcoming changes in your life.
Buying a Baby Crib: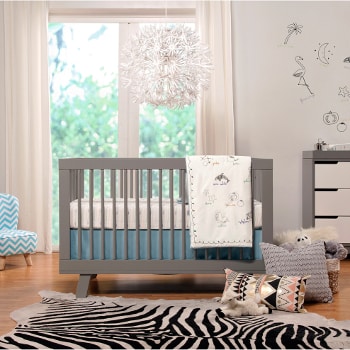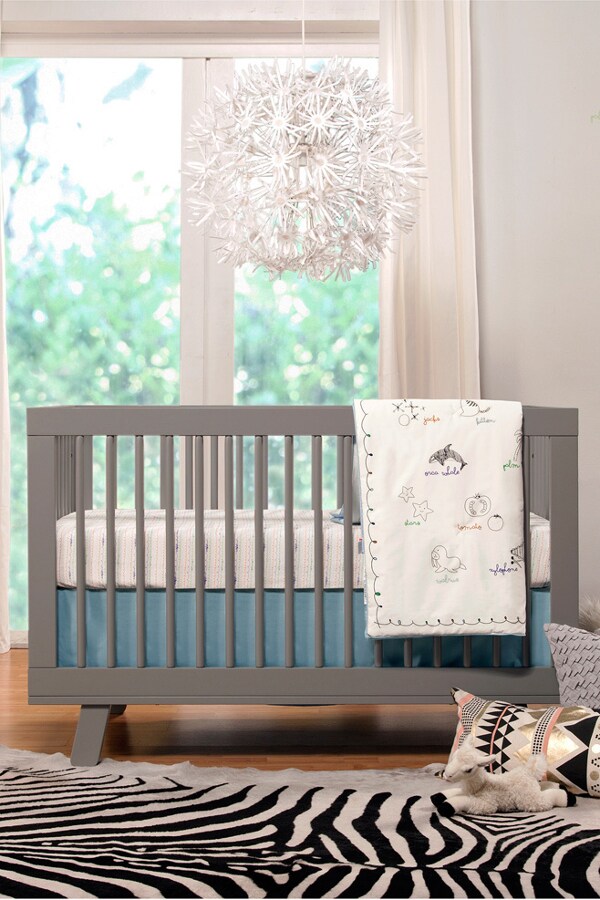 Shop Baby Cribs ▸
Safety First

New baby cribs are required to meet safety guidelines that help prevent accidents, like a baby's arm or head getting caught between the slats. A ban placed by the U.S. Consumer Product Safety Commission prohibits drop-side cribs from being sold due to a high number of injuries caused by this model. New baby furniture is also treated with nontoxic paints and stains. Vintage and second-hand cribs may not meet these safety specifications. Always take safety into account when you are shopping for a crib.

Durability

A baby's crib is a piece of furniture that can be used several times. Although it is usually used very gently while your child is an infant, cribs endure a bit more abuse when your child starts being able to move around and stand up in his crib. Storing your crib can also damage it, as can moving it from room to room. Finding a crib that can be taken apart and put together again several times will help you get true value from your purchase.

Flexibility

Your baby will not be a baby forever. Buying a crib that grows with your child extends the usage of the crib and helps you avoid buying a new bed every year. Convertible cribs are popular and adjust from a nursery crib to a toddler bed, and some even convert to a day bed and a full-size bed.

Practicallity

Most cribs will allow you to adjust the height of the crib mattress, so you don't have to bend over too far to lay down a newborn, but you can lower the mattress when your baby learns to stand, so he can't climb over the railing. Some cribs also have wheels; this is helpful if you plan on rolling it from the nursery to your bedroom. Make sure to use the wheel locks when you place your baby inside.

Match It

Maybe you've already found a nice set of dressers, or maybe someone has given you some nursery furniture; either way, you will want to pick a baby crib that goes with the existing baby furniture. Look for a crib in the same finish and style as the nursery furniture you already own or purchase a crib that complements the color scheme you already have.

Style

The style of crib you choose will affect the style of the whole nursery. A cherry-stained sleigh-bed style crib will look very traditional, while a white crib with clean lines will look very contemporary. Look at the choises you made for your baby registry and think about how you want the room to look and feel as you consider the different crib styles.