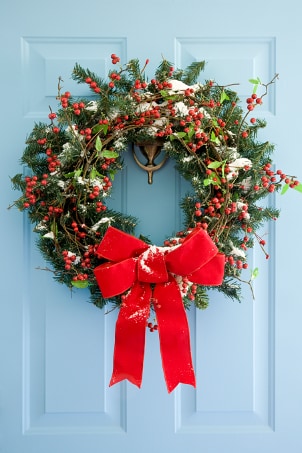 The holiday season is the best time to acknowledge the excellent skills and service of all those people who make our lives a little easier and a little better throughout the year. When we're generous with holiday tipping, the recipients not only get an extra Christmas present; they also get one more reason to look forward to a prosperous new year. So consider these guidelines on giving cash, gift cards, and other small gifts to the people you appreciate most.
Best Tips to Give:

Cash: Giving a monetary gift, the traditional form of tipping, remains the most appreciated holiday present for many people, especially those who rely on tips for a significant portion of their income. The amount you give depends on how often you require the service, the type of service rendered, how well you know the person and, to an extent, local custom. In general, a gift of up to $25 is acceptable for babysitters, paper boys or girls, trash collectors, and delivery people who you see frequently. A gift of $25 or more is suitable for each daycare staff member who works with your child. Give your hairdresser or manicurist the equivalent to one appointment if you visit on a regular basis.

Gift cards: People who love to shop love gift cards. They make fun gifts for young people, like the babysitter or the neighbor kid who mows your lawn. Also, if you won't be able to deliver your holiday tips in person, online gift cards are a safe alternative to sending cash through the mail.

Chocolates: Boxes of chocolates and other food baskets are also good choices for holiday tipping. You can have them delivered. They also make good gifts for people who may not be allowed to accept a monetary tip, such as mail carriers or some trash collectors.

Wine: Some folks, like your stylist or favorite delivery person, spend most of the day on their feet. Help them relax in the evenings with a glass of fine wine. Consider tipping someone you know well with a bottle of wine or champagne.

Extra gifts: Sometimes it is appropriate to accompany a monetary donation with a small gift. For example, you can have your child pick a gift for his babysitter or you could give someone who works outside a pair of gloves or box of hand-warmers for coat pockets. Other useful gifts include writing journals, high-quality pens, flower bouquets, and spa products.

Words: Be sure to include a card with a personal message of appreciation in each present, whether it is a small gift or a monetary tip.
Important Holiday Tipping Tip:

Some companies, agencies, and organizations have restrictions on the monetary value and/or types of gifts their employees may receive. If you are in doubt, call the organization and ask for the policy. If money or gift cards are not allowed, you may be able to send a gift basket that can be shared by a group.

Buy Gifts and Flowers
Back to Guides Directory