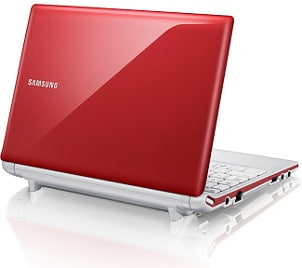 Samsung has long been a leader in mobile electronics, and the quality of Samsung ultrabooks reflects the company's long experience. Ultrabooks are smaller and lighter than laptops, but they have more features than simple netbooks. Along with great durability and usability, Samsung ultrabooks boast some of the best features on the market. Here are some of the things you may want to consider when you're shopping.
Samsung Ultrabook Essentials:

Hard drive space: Samsung ultrabooks lack nothing when it comes to hard drive space. Anything over 100 GB will leave you more than enough space for documents, photos, videos, and even games. That makes your Samsung ultrabook an ultimately portable tool for accessing the files you want from just about anywhere, even if you're not in a Wi-Fi hotspot.

Sound: For their size, Samsung ultrabooks put out some impressive audio. You can enjoy music, video, and even VoIP phone calls with crystal clear sound. Ultrabooks with headphone and microphone jacks will give you more options for listening and recording wherever you find yourself.

Battery life: Some Samsung ultrabooks boast battery charges that exceed 5 hours. The longer you can go between charges, the less likely you are to be caught with a low battery and no outlet to plug into. Check the milliamp hours (mAh) rating on ultrabook descriptions to compare the battery life between Samsung ultrabooks and other computers. A higher rating will help you estimate battery life, even if power consumption differs.

Bluetooth capability: Bluetooth connectivity is incredibly convenient for wirelessly connecting a host of devices to your Samsung ultrabook, including game consoles, headsets, and other accessories. Check that your devices and your Samsung ultrabook use compatible Bluetooth versions before you make a purchase.

Connection ports: Connection options allow you to make more of your devices compatible. Samsung ultrabooks feature multiple connection ports, like USB ports, memory-card slots, and monitor ports for connecting to larger displays. With all the power Samsung ultrabooks are packing, you can connect to an HDTV and stream high-quality video to your big screen.
What Do You Want to Do Next?

Shop Samsung Ultrabooks
Shop All Ultrabooks
See All Guides
Read More Computer Guides
Learn More about Laptops