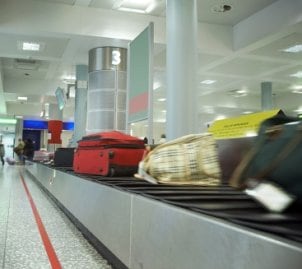 When you're going on vacation, the last thing you want to worry about is your luggage bag. Instead of waiting until you are trying to get on the plane, plan ahead so you can have a seamless trip without any luggage mishaps. You can avoid any problems by choosing your travel bag luggage with your trip in mind. Luckily for you, we've compiled some useful information to make sure you and your luggage bag get off on the right foot.
Choosing Luggage and Bags:

Know your airline. Every airline has different requirements for your luggage bag. Checked luggage generally cannot exceed 50 pounds and a maximum of around 61 inches. The maximum allowed inches are the total of the length, width and height of your luggage bag. However, each airline has slightly different requirements. Some allow 70-pound luggage bags for your first piece of checked luggage or if you pay extra for additional services. Others will charge extra if you exceed 50 pounds. Although the maximum inches allowed to a luggage bag are fairly similar airline to airline, it couldn't hurt to know for sure before you purchase your luggage. Some airlines will even let you go over the maximum dimensions for a price, while others won't allow your luggage bag on the plane if it exceeds their regulations. Find out before you go to the airport so your trip can be carefree. Different airlines also have unique rules on how many luggage bags you can check, and how much it costs. For those interested in travel bag luggage sets, this information would be very important.

Know your plane. No matter which airline you choose, certain planes have specific regulations. If you are flying in a smaller plane, the weight of your luggage allowance could be seriously reduced. In this situation -- and in any situation for that matter -- the lighter your luggage bag, the more you can pack. Smaller planes also have limited overhead storage, which means less room to store bulky carry-on luggage bags. If you will be flying on a smaller plane, you'll want a compact carry-on luggage bag that won't have to be checked after the fact. If you make sure to purchase a carry-on bag that will fit most situations, you'll never have to worry before boarding a plane.

Know your flight class. If you are accustomed to flying in coach, be ready to pack smaller and lighter. Some domestic flights limit luggage to 44 pounds for coach flyers. The weight allowance increases with business class and still more with first class. No matter which class you generally fly, be prepared with the right luggage bag for you.

Buy Luggage and Bags
Back to Guides Directory