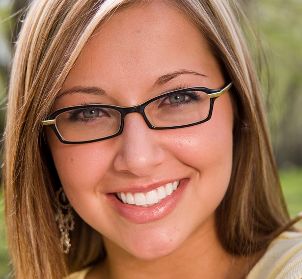 Is your smile as dazzling as it could be? Bright white teeth can lend a polished look to your overall appearance. Tooth discoloration and dulling is normal, but you can fight back. Consider trying a do-it-yourself home teeth-whitening kit. At-home teeth-whitening products offer an affordable and simple way to restore tooth brightness. With a flashier new smile, you just may find yourself showcasing a happier disposition.
Teeth Whitening:

Products: Choose from strips, trays, gel, toothpaste and gum. Strips, trays and gel kits are designed for deep whitening and can produce long-term results. Some of these products remain in the mouth overnight and others are used for a few hours or less. Whitening toothpaste and gum are intended to whiten slowly over time and maintain the effect. Peroxide is the main ingredient in most teeth-whitening products. It dissolves stains on the teeth through oxidation.

Effectiveness: Whitening is generally quite effective, and nearly everyone who uses teeth-whitening products will see an improvement. Exceptions include people who have been exposed to too much fluoride or have taken large amounts of antibiotics. Teeth-whitening treatments will not change the color or composition of artificial fillings.

Method: Pay close attention to the instructions that come with whitening products. Don't leave whitening solutions on longer than recommended and don't use products more often than instructed. Whitening gum and toothpaste can generally be used as often as desired, but stronger products have more specific guidelines.

Side effects: Irritation and sensitivity are common side effects of tooth whitening. The ingredients in tooth-whitening products can cause gum irritation and increased sensitivity to extreme temperatures for a short period of time. You may find it difficult to eat frozen foods or drink hot beverages right after teeth whitening, though most people report that this side effect goes away within a week or two of completing a treatment.

Buy Teeth Whitening Products
Back to Guides Directory