Summer Entertaining Made Easy
by Emily Harrison
Published April 28, 2010 | Updated July 17, 2015
Summer is the best time of the year. The days are longer, the nights are warmer, and everyone is looking forward to relaxing, enjoyable conversation, and good food. It's the perfect time to gather friends and family and celebrate the season. Entertaining in the summertime doesn't need to be complicated to be enjoyable. Here are five tips to create a simple summer soiree.
Simple Summer Entertaining: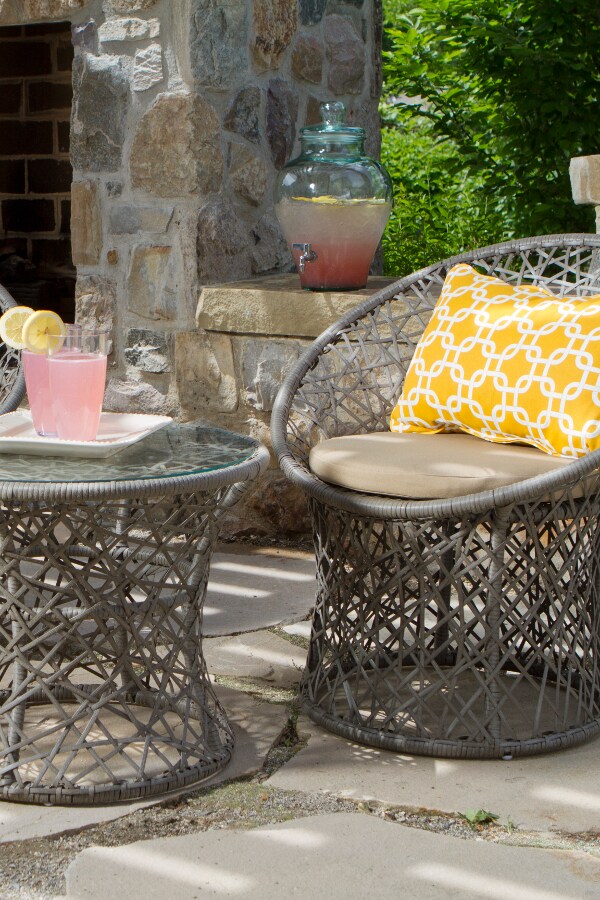 Shop Garden & Patio ▸
Enjoy the Outdoors

This is the best time of year to enjoy a meal al fresco. Set a simple table on your patio or in your backyard that you and your friends can gather around in the warm summer evenings. If you don't have an outdoor eating area, decorate your dining table with an outdoor look. Use a tablecloth with a floral design, fill up crystal pitchers with sangria, and use metal bowls to serve fruit salad.

Chill Out

Summer is hot, and depending on where you live, even the evenings can be warm. Keep your guests cool by serving frozen cocktails or iced punches. Serve your beverages in colorful glassware and keep the drinks flowing. For an extra fun look, serve ice cream or another frozen dessert in margarita glasses with slices of fruit or an umbrella as a garnish.

Set the Mood

Keep the outdoor lighting to a minimum. Enjoy the sunset; then light up dusk with a fire pit, or string lights around your yard. If it is an inside party, keep lit candles on the table to evoke the feeling of sitting fireside.

Decorate with Flowers

Add energy to the party with colorful fresh flowers. Put a bouquet of your favorite flowers in simple vases or even jars for a natural look. For a pop of color, gather flowers of the same hue. Don't be afraid to go bold: Summer celebrations are just as much about celebrating nature as they are about the great company.

Celebrate with Music

The perfect final touch to any party is the music. Put on some smooth jazz, or perhaps some tunes with a tropical beat to keep the summer party mood going throughout the night. And don't be afraid to get up and dance!