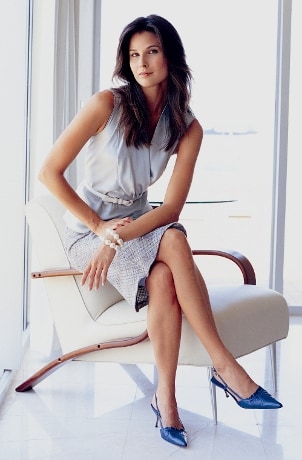 A shimmer of gold, silver or pretty beads is often exactly what you need to brighten up an outfit that has lost its luster. Bracelets are easy to wear, and they are available in so many different style choices. But which bracelet is right for which occasion? And how should you combine and layer your fashion bracelets and other jewelry to create a fabulous effect? Wearing fashion jewelry and fine jewelry is easy with a few basic tips. We can help you choose fashion bracelets and combine jewelry to accessorize like a professional.
Wearing Bracelets by Occasion:

Casual: Casual venues and days are perfect for expressing your individuality with beautiful, sentimental, outrageous or unique fashion jewelry. Bracelets easily transform your favorite skinny jeans and brightly colored tank top by adding a flash of color, sparkle, metal or wood. Try layering several different types of bracelets on one wrist when accessorizing casual outfits. Layered bracelets offer a textured look and a bold, flirty style. Wear this look to a craft fair, an outdoor concert or an afternoon of shopping.

Workday: Workday attire can easily become mundane; dress codes can cramp your style and stifle your individuality. Fine jewelry and fashion bracelets are some of the best ways to feel like yourself in a business suit. Metal bracelets are perfect for the office. Try a pretty charm bracelet personalized with charms you have collected with a pretty, conservative dress. Handmade and nature-inspired bracelets are also fun for the office because they connect you to something larger than yourself: the planet.

Formal: Getting dressed up for a grand event is exciting, but it can be stressful to decide how to accessorize formal outfits. Bracelets are perfect for dressy events because they are almost impossible to mess up. A pearl bracelet is graceful and elegant, while beaded bracelets add a subtle touch of color to a basic black dress. Diamond tennis bracelets are the epitome of luxury, and gold bangle bracelets can be layered with silver cuffs and copper chains. Choose one accessory to be the focal point when you are dressing for a formal event. One large red bracelet, for example, is perfectly shown off when paired with a delicate gold necklace chain and simple black onyx stud earrings.

Buy Bracelets
Back to Guides Directory