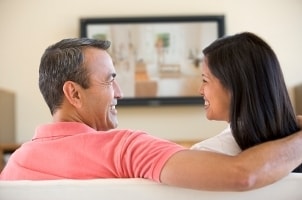 So many people love movies that it's hard to miss when you decide to give someone movies as a gift. The trick is to know enough about the recipients' movie preferences to make an educated guess as to what they would like to receive. Here are a few tips for selecting movies as gifts for your friends and loved ones, from new movie releases to classic films.
Giving Movies as Gifts:

Browse their favorite genres. As a general rule, you'll have more success choosing movies people like when you shop within a genre that you're sure they'll like. If you're tempted to try a movie outside of their favorite movie categories, try finding films that were widely acclaimed by critics.

Look for special editions and director's cuts. Sometimes, the perfect gift is the extra features, deleted scenes and featurettes on a special edition of an old favorite. Special releases of movies often include extra DVDs or Blu-ray discs with hours of additional content. If any of your friends or family member have recently upgraded to a new Blu-ray player, you'll win points for getting them the Blu-ray movie edition of their favorite film.

Check movie ratings and reviews. You'll have more success choosing a movie if you compare what you know about your loved one with the comments in movie reviews. What people have to say about movies you're considering may help confirm your choice or warn you away from disappointing films.

Go back to cinematic classics. Classic movies that remain popular, even years after their initial release, are usually a safe choice. You're much better off selecting a time-tested film classic than new movies, even if it's not in the recipient's favorite movie genre. Buying classic movies is also a great way to introduce young movie lovers into great films which they wouldn't otherwise encounter.

When in doubt, choose movies with wide appeal. Even if you don't know a lot about somebody's movie preferences, you can still pick a great movie gift for them. Romantic comedies, blockbuster action movies and kids' films have mass appeal. Stick with popular movies and you're more likely to pick something your loved ones will like.

Buy Movies
Back to Guides Directory