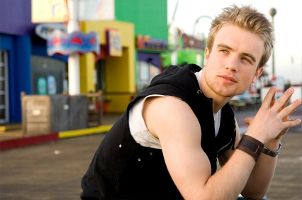 Men should never shy away from accessorizing with cool fashion jewelry. The right men's jewelry will enhance your wardrobe and give you many tools for expressing yourself. The process of buying men's fashion jewelry can be as simple as when you select a T-shirt or as involved as when you purchase a new suit.
In order to choose the best pieces for your collection, you'll want to consider what you desire in a personal style statement. It's also a good idea to visualize the outfits that you'll be able to create with the jewelry you like. This buying guide will help you decide what you're looking for when shopping for men's fashion jewelry.
Buying Men's Fashion Jewelry:

Your style statement: Fashion always makes a statement. Casual clothing shows the world how laid-back you can be, while smart clothing and accessories can project your drive to succeed. Fashion jewelry can help you make a statement as well. Braided leather necklaces and bracelets, for example, may say that you're up for anything, but gold chains will put a stamp of luxury on an outfit. Before shopping for fashion jewelry, try to decide what your style statement will be.

The best materials: Fashion jewelry is more affordable than fine jewelry, but that doesn't mean you should sacrifice great materials. When shopping for fashion jewelry, you will find many pieces made of sterling silver, titanium, tungsten, and stainless steel. You will also see a variety of gold-plated pieces. All of these metals are very nice options and will last a long time. Leather, plastic, and hemp will give any outfit a casual vibe.

Creating an outfit: It isn't enough to simply purchase the men's fashion jewelry that you like. It's essential to know how to pair it with your clothing and existing accessories. You don't have to match gold pendants with gold rings and gold earrings, but look to wear pieces that complement one another. A braided brown leather bracelet looks very sharp with a gold and titanium band and a pair of casual brown pants. Likewise, a tungsten bracelet and a sterling silver pendant add lots of style to a blue slim-fit suit.

Buy Men's Jewelry
Back to Guides Directory