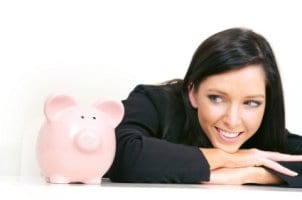 While the discounts and savings available online certainly help stretch your dollar, and online discount shopping is becoming easier and easier, nothing beats the age-old wisdom of tried-and-true frugality. Here are some quick tips that, in addition to online discount shopping, will help keep you and your pocketbook on good terms.
Saving Money While You Shop:

Buy with both eyes open. If you're a shopaholic, be aware of your customized warning signs. The more obstacles you have in your way to keep you from buying on impulse, the more likely you are to be in control of your purchases.

For predictable necessities, look online for wholesale. Whether it's white T-shirts, printer cartridges, or photo equipment, buying wholesale can cut your per-unit costs in half. Also, try buying long-lasting products once instead of buying cheap, ready-to-break products several times. If you have doubts about product reliability, consider an extended warranty. Making wise purchases that last for years and years will save you money. Speaking of saving money, do it! Set a budget, set savings goals, and hold yourself accountable. The better track you keep of your financial life, the wiser your investments will be.

Buy refurbished. Especially in the realm of electronics and household appliances, refurbished (refurb) products can be an amazing deal. Don't let the word "refurbished" scare you off, but be sure you're backed up by a manufacturer or retailer warranty or guarantee. When you buy refurbished goods from a reputable site, you could be getting a product that's indistinguishable from something new, except in price. When you buy refurbished printer cartridges, you're helping the environment as well. It's a win-win-win situation.

Use promo codes. Successfully making the leap from Sunday morning circulars, the coupon is now a prominent feature of the online bargain world. Before you hit the checkout button at your online retailer, a quick search could save a few extra dollars. If you already live frugally, you are probably familiar with online promo codes, but check for codes and coupons you might have missed, including free shipping. On your search engine, type in the phrases "promo code" and "free shipping" along with the name of your online retailer and you may find bonus discounts making your online ordering a truly inexpensive deal -- not bad for a few seconds' research.

Explore Great Savings
Back to Guides Directory