by G. Keith Evans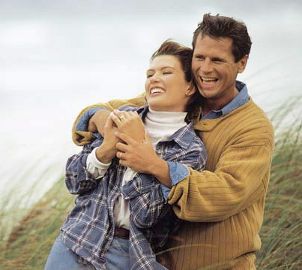 For couples celebrating their wedding anniversary, it can sometimes be a challenge to find the perfect gifts. The search for wedding anniversary gifts does not have to be difficult, however. From simple, romantic dates to precious jewelry, a few anniversary gifts shine above the rest. Read on for tips on finding the best wedding anniversary gifts for a celebration the couple will never forget.
Finding Anniversary Gifts:

Ring in the celebration. Many couples consider jewelry among the greatest gifts for anniversary celebrations, and a number of anniversaries specifically call for some form of gem or type of metal. Shoppers can find a number of jewelry items both with and without gems for thoughtful anniversary gifts. For personalized anniversary gifts, look for jewelry that incorporates a gemstone from the month of the couple's wedding.

A tisket, a tasket. While gift baskets may seem like an easy last-minute gift, givers can devote significant amounts of time to assembling the perfect collection for unique anniversary gifts. Starting weeks or months ahead of time, collect hints from the couple, or from husband and wife separately, about desirable anniversary presents. Select a container, based on the recipient's preference, and fill it with personalized anniversary gifts, such as cologne or perfume, favorite books and comfortable loungewear. When customized for the recipient, anniversary gift baskets can go from last-minute gifts of convenience to well-planned, much-appreciated items.

Around the world. If you have a bit more time and money or are wanting to find your own anniversary presents for your spouse, consider creating an exhilarating experience or recreating a beloved past excursion. Plan the trip with airfare, lodging and special event tickets. Augment the experience with material mementos of the trip for other anniversary ideas. Items such as leather passport holders, new luggage and various travel accessories make unique anniversary gifts and will call the happy memories of the trip to mind with each future use.

Tradition, tradition! Marriage and anniversary celebrations date back to antiquity, and long-standing traditions tend to develop traditions of their own. Over time, each wedding celebration has adopted its own traditional anniversary gifts, and these presents can range from inexpensive (the first anniversary requires only a gift of paper) to opulent (the 100th wedding anniversary calls for a 10-carat diamond ring). Most traditional anniversary gifts fall somewhere in the middle of the price and complexity scales, with relatively inexpensive materials, such as leather (third anniversary), cotton (second anniversary) and silk (12th anniversary), occurring more frequently than precious metals like silver (25th anniversary) or gold (50th anniversary).

Running out of time. Anniversaries recognize, after only the couple's love for and dedication to one another, the passing of time since the actual marriage ceremony. For this reason, timepieces almost always serve as reliable and appreciated anniversary ideas. Timepieces range from wristwatches to grandfather clocks, and each category has its own vast price range; wristwatches can cost anywhere from $10 to well over $10,000. Even if no other gift seems appropriate, timepieces will always make great anniversary presents.

Buy Gifts
Back to Guides Directory