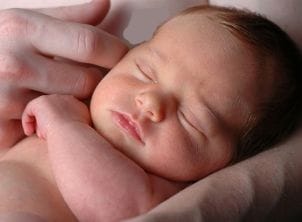 Christenings are significant religious milestones in the lives of babies and children and their families, and it is common for guests and other friends and relatives to give christening gifts to the child. Choosing the right christening presents can be much trickier than selecting a typical child or baby gift, since christening gifts are normally religious in nature. With beautiful religious necklaces, religious mementos and other christening keepsakes available, however, it can be simple to come up with great christening ideas to mark this religious milestone in the life of your loved one.
Buying Christening Gifts:

Purchase quality jewelry pieces. One of the most traditional and timeless ideas for christening gifts is jewelry, usually of a religious nature. Many age-appropriate pieces of jewelry are available as christening gifts, such as religious necklaces featuring pendant crosses and doves, and bracelets with religious charms. One reason gift givers like jewelry as christening gift ideas is that the jewelry can be worn by the recipient her entire lifetime by simply purchasing larger chains once the initial infant or child-sized chains have been outgrown.

Buy religious books and Bibles. Bibles, both children's and standard versions, are classic ideas for christening presents that help to encourage the child in his faith and religious education. There are several types and styles of Bibles available, so gift givers can choose one that is appropriate for the child's age and religious affiliation as christening gift ideas. To make the gifts more special, many gift givers opt for leather-bound or hardback Bibles engraved with the child's name or initials for personalized christening gifts.

Select a religious symbol. Wall crosses are an ever-present visual reminder of the child's commitment to her faith that make excellent choices gifts for christening celebrations. Typically, wall crosses are hung in places of honor in the child's bedroom for years and often find themselves adorning the walls of the child's home as she grows into an adult. Thus, these christening keepsakes become a lasting reminder of the child's religion and faith. There are many different types and styles of wall crosses available, from simple wooden versions to more elaborate ceramic or silver designs, making it easy to find the perfect wall cross for any child's christening.

Picture the perfect photo gift. Photo frames or albums where photos from the christening can be displayed or stored also make appropriate personalized christening gifts. Simple silver picture frames make good gifts for christening celebrations, though there are frames that feature religious symbols or designs that can help better commemorate the occasion. Standard leather-bound picture albums make wonderful christening ideas for storing photos from the ceremony; though again, there are albums available designed specifically for these types of religious events.

Buy Religious Necklaces
Back to Guides Directory