by Civita D.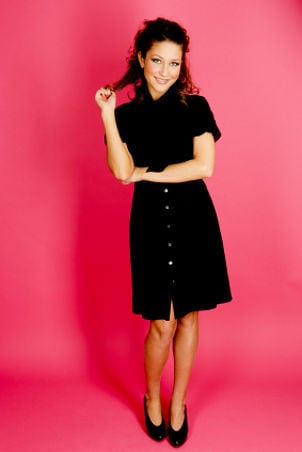 The little black dress first hit the scene in the 1920s, when renowned fashion designer Coco Chanel offered it as a versatile and affordable solution to the modern dress. Today, the tradition of the little black dress continues as an important staple in women's wardrobes. Wearing a little black dress can be just as simple as the style of the dress. Here are some tips for finding the perfect black cocktail dress for you and a great addition to the dresses you already own.
Buying a Little Black Dress:

Select a dress that is right for you: The beauty of the little black dress is that there are so many options. Your dress need not necessarily be little or short. You should find a comfortable dress. In fact, many little black party dresses have hemlines that plunge far below the knees. These black evening dresses are made from many different fabrics, from wool to satin. There are so many options available that every woman can find a little black dress that is right for her.

Choose accessories that suit the occasion: Remember, the genius of the little black dress lies in its versatility. But no matter how classic the design, you will need a few accessories to complete the look. For example, if you are attending a glitzy cocktail party, you will want to choose a few sparkling accessories, such as a diamond tennis bracelet or a sequined purse or evening bag, to go with a black evening dress. For a less formal event, simple stud earrings and a stylish belt look nice. Other popular accessories with a little black party dress include dangly earrings, sunglasses and silk scarves.

Wrap it up: If you plan to wear a black sheath dress or a dress made of a lighter fabric, such as chiffon, you'll want accessories to keep you warm when the weather cools down. Silk scarves and wraps look great with a black sheath dress, and sunglasses can also protect you if you spend a lot of time outdoors. These accessories are often more appropriate at affairs that are more formal, such as art auctions or the theater, and with a black cocktail dress.

Find the right shoes: When it comes to the little black dress, a pair of sling-backs or heels is essential to complete the look. While black is the obvious color choice, it may be a good idea to occasionally mix it up and go with a classic silver heel for a black cocktail dress. Red pumps can also create an iconic look with the perfect little black dress, especially when worn with red lipstick or another red accent, such as a brooch or belt.

Be yourself: Owning the perfect little black dress allows you to either dress it up or down for any occasion. It's also a nice, neutral wardrobe piece that allows you to showcase your personality and your own style. This undoubtedly will give you confidence in your new cocktail dress, and as everyone knows, there is nothing sexier than a confident woman.

Buy Dresses
Back to Guides Directory