How to Use Facial Toner
by Stephanie Petersen
Published December 11, 2009 | Updated June 11, 2015
Most skin care professionals agree that washing and moisturizing your skin just isn't enough. A toner, used after washing and before moisturizing your face, offers so many benefits for your skin that it really should not be skipped. But a wide variety of products are labeled as "toner," making it confusing to know which ones would help your skin look and feel its best. As with most skin care products, the trick to finding the one that's right for you is to check out the ingredient list.
Choosing Your Facial Toner: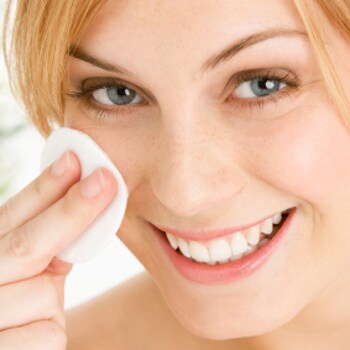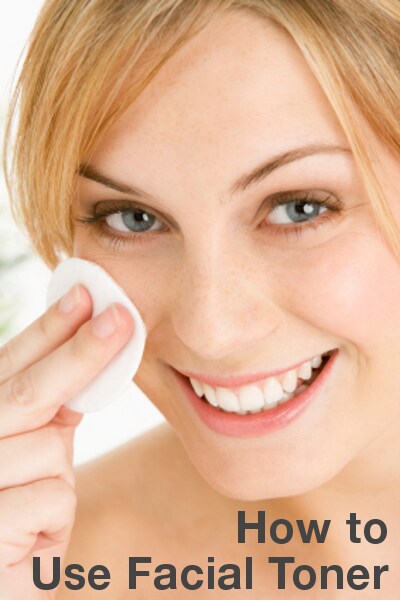 Shop Skin Care ▸
If You Have Dry Skin

If your skin is dry, you'll want to make sure that your moisturizer penetrates your skin as much as possible. Look for a spray mist toner that will help bind your moisturizer to your skin; you can also use a mist throughout the day to refresh your thirsty skin. Hydrating ingredients include aloe vera, cucumber, and lavender.

If You Have Oily Skin

You may have used alcohol-based toners in the past to feel like your skin was thoroughly clean, but it's time to stop using those. The alcohol strips too much oil from your skin, which results in your skin over-producing more oil to make up for it, only making the issue worse. And since oily skin often leads to acne, you may want to look for antibacterial ingredients, like glycolic acid or salicylic acid, as well as calming ingredients that won't trigger break-outs. A liquid toner that you wipe with a cotton ball is good for your skin type; toner wipes are also a good option. Either type can be used after washing your face and before moisturizing with an oil-free or lightweight moisturizer.

If You Want to Fight Aging

Fine lines, sun damage spots, and decreased elasticity are inevitable as you age, but you can fight the signs of aging with an antioxidant toner. Look for ingredients like vitamin A, vitamin C, green tea, and soy. Make sure the moisturizer you apply in the morning after toning has sunscreen in it; your nighttime moisturizer can include more of the same anti-aging ingredients.

If You Have Sensitive Skin

Using a spray mist or gel toner for sensitive skin after washing your face will help reduce redness and reduce inflammation. Calming ingredients include aloe vera, oatmeal, and rose water. Toners meant for sensitive skin should never have artificial colors or fragrances. Avoid wipes or liquid toners you apply with a cotton ball, which can be irritating to sensitive skin.