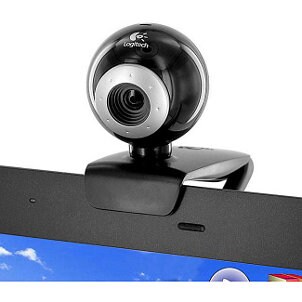 Things You Need:
Computer
Internet connection
Keep in touch with friends and family by using a Webcam to make streaming video calls on the Internet. Using a Webcam is easy, and you won't use minutes on your wireless or home phone when using the Internet. Don't just hear your friends and family; see them as well. Talk for as long as you want and pay nothing but the usual monthly fee to your Internet service provider. Follow these steps to use your computer to make clear, crisp streaming video calls with a Webcam.
Using a Webcam:

Make sure your camera and microphone are properly installed. With the appropriate software installed, you should be able to test your Webcam on your computer. Most Webcam software allows you to take snapshot digital photos and digital video. If your camera doesn't have a built-in microphone, you will need to connect and install one. If your camera and microphone are both working, you are ready to make video calls.

Download either an instant messaging or VoIP program. An instant messenger is a program that allows real-time text chat between computer users. Most instant messengers now have a streaming video and voice call option. A VoIP (Voice-over Internet protocol) program lets you make computer-to-computer voice and streaming video calls over the Internet using a Webcam. Download and install either one of these types of programs. The person you want to call will need to have their own Webcam and download the same program in order to receive calls from you.

Place your Webcam. Some Webcams attach to your monitor. Other Webcams simply stand on your tabletop. Place the Webcam in an area that is close to your line of site, like directly on top of the computer monitor. This way, you are looking into the Webcam. If the Webcam is placed to your side, it will look like you are looking away from the person on the other end of the call. The placement of your Webcam and microphone may also affect the quality of the streaming audio and video of your call. Bright light sources and background noises can disrupt a call.

Call a friend. If you and the person you are calling are both online, you can make a call. You may need to add them to your "contacts" list before you can call them. Usually, you can find new contacts through the messaging program by searching for their name, user name or email address. Follow the instructions for making a streaming video call with the program you are using. If you have trouble hearing or seeing the other person, you may need to adjust the settings in your messaging or VoIP program to make sure it recognizes your camera and microphone.

Buy Webcams
Back to Guides Directory