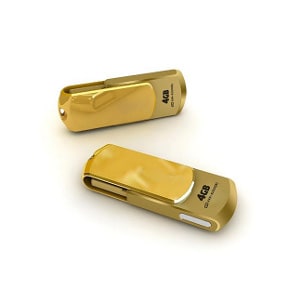 Information is constantly changing, and so is the way you store and manage that information. Your home and work computers allow you to organize and store large picture or sound files, but you may be searching for better ways to make your files portable. A USB flash drive is a fast and quick way to transport your important files, photos and music. These portable memory sticks come in many different sizes, so you can choose a flash drive with enough memory for the files you need to move. Follow these simple steps to learn how to use your USB drive to upload and download files to and from any computer.
Instructions:

Read the user manual for you USB drive. Typically, all the software you will need is already installed on the USB drive itself, so you won't need to install anything on the computers you will be using with the drive. Valuable information related to your flash drive's settings and warranty is in the manual.

Locate a USB port on your computer and plug in your USB drive. USB ports are flat and rectangular. Most computers will have USB ports on the back of the computer, but you may find one or more near the front of the computer tower. Some computers, including laptops, may have USB ports on or near the monitor as well. If your computer is not already on, turn it on now. The flash drive should automatically be detected by your computer and install the appropriate drivers.

Locate your USB drive on the computer. The newly installed flash drive will probably be located in a folder containing your hard disk and removable drive icons. From here, you will be able to open and access the files on your USB drive. You can also drag and drop files into the drive.

Test your USB drive. Choose a file to move into your USB drive. Make sure you have enough memory on your flash drive to store the file. For example, click and drag a photo from the photos folder on your computer into the flash drive folder or click and drag it onto the drive icon. The photo file is now stored on your flash drive and will now appear in your USB drive folder.

If the file doesn't appear in the USB folder, check to see if the lock switch on the USB drive is in the "unlocked" position. This switch is used to prevent you from accidentally erasing or adding files to your USB drive.

If the USB drive is unlocked, but you still can't move files onto it, you should consult your user manual for troubleshooting steps.

Disconnect the USB drive. Don't just pull the flash drive out of the computer because this may damage the drive, your computer or both. Right-click on the external device icon on your desktop toolbar or on the USB drive icon and select the "Safely Remove" option. A window may pop up asking you to select which device to stop working. Select your USB drive and click "Stop." Another window or flag should alert you when the USB drive has been disconnected. You can now remove the USB drive.

Connect your USB drive to another computer. Follow the same steps to connect your USB drive to another computer. Open the USB drive folder and click and drag your photo onto the desktop or another folder. You have now transferred the photo or other file using your USB drive.

View All USB Flash Drives
Back to Guides Directory