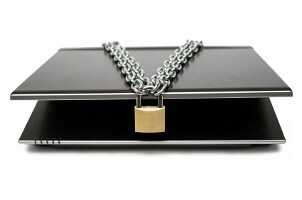 Things You Need:
Security DVR
Security cameras
CCTV coaxial cables
Surveillance is one of several advanced security options for protecting your home. You can install a home security system with digital recording yourself with a few simple tools, some security cameras and a DVR. The recorder is the center of your video surveillance, receiving and recording video data from all your cameras. Here are some simple steps for setting up your own surveillance system by connecting your cameras to the DVR.
Using a DVR Security System:

Place your cameras. Depending on the DVR you're using, you may be able to connect anywhere from four to 16 cameras. Make sure you have all entryways and approaches to your property covered. If your cameras require a separate power supply, you may need to run power cables.

Run coaxial cables to the DVR. Your DVR may accept regular coaxial cables or cables with BNC connectors. Run the appropriate cables from each camera to the DVR.

It may be easiest to run the cables through crawl-spaces or attics from cameras on the eaves of your house. You can then run the cables through a wall to the DVR inside your house.

Each cable will connect to a port on the back of the DVR. It's best to organize your cameras so that they connect to the ports in groups. For example, ports one through four can be cameras on the front of the house, and ports five through eight can be cameras on the back.

Connect the DVR to a display. You can connect your DVR to its own LCD display, to an HDTV or to your computer. You may also be able to network the DVR to your router, so it is accessible via your home network and the Internet.

Test your camera feeds and the DVR. When all the cameras are connected, you need to test each camera, check its line of sight and test the DVR recording and playback. If you find that some cameras are blocked, you may need to adjust their positioning.
DVR Surveillance Tips:

If you connect your DVR to a server, you can schedule a regular back-up to archive your video data.

By connecting your DVR to a home network and the Internet, you can check your surveillance system remotely from anywhere.

Check your security system for blind spots and vulnerabilities. If you notice gaps in your video surveillance, you may need to move or add additional cameras.

Buy Recorders
Back to Guides Directory