How to Tell If Oakley Sunglasses Are Authentic
by Andrea Sparks
Published September 20, 2011 | Updated June 11, 2015
Oakleys are some of the best sunglasses you can own, but they are some of the most highly copied sunglasses as well. When you invest in a pair of designer sunglasses, you want to make sure you're getting the real thing. Here's how to tell if a pair of Oakley sunglasses are authentic.
Authentic Oakley Features: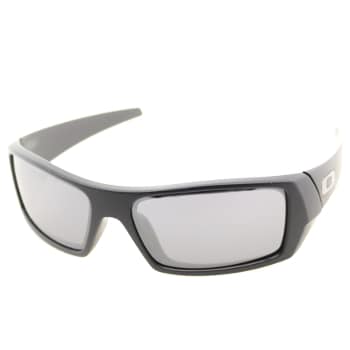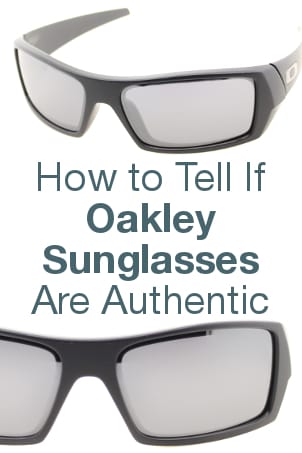 Shop Authentic Oakley Sunglasses ▸
Case Included

Genuine Oakley sunglasses will always come in either a hard case or a soft pouch. The case or pouch will often have the Oakley logo on it as well. If the sunglasses you purchased didn't have a case or the case appears to be cheap and lacks logos, you may not have purchased authentic Oakley sunglasses.

Documentation of Authenticity

Designer sunglasses, like Oakley sunglasses, will always have a certificate of authenticity and a warranty card included with the glasses. This is one of the easiest ways to determine if your Oakley glasses are real. If the sunglasses come with all the documentation, you most likely have purchased real Oakley sunglasses.

Logos

The Oakley logo is on the arm of all Oakley sunglasses and is a raised O that has been embedded in the frame. If the logo is missing or appears to be painted on, you may not have real Oakley sunglasses. Similarly, if a logo appears on the lens of the glasses, it will be etched into the lens on authentic Oakley sunglasses rather than printed.

Markings

Authentic Oakley sunglasses will have several markings to help you determine if they are real. All Oakley glasses are made in the United States and will have a "Made in the USA." logo, typically on the inside of the arm. Real designer sunglasses, including Oakley sunglasses, will also have a serial number printed inside the arm that you can cross-reference with the company's model information.

Soft Rubber Pieces

The rubber pieces of Oakley sunglasses, particularly the nose piece, will feel soft and spongy. Knock-off sunglasses will have rubber that is hard and smooth; some knock-offs may not have a rubber nose piece at all. The quality of the rubber will help you determine if your Oakley designer sunglasses are real.

No Stickers

Real Oakley sunglasses never have stickers anywhere on the glasses. This includes any stickers on the lenses indicating polarization or UV protection. To ensure that the sunglasses you have purchased are genuine Oakley, thoroughly check the lenses and frames of the glasses to make sure there are no stickers on the glasses.

Quality Construction

Oakley glasses will have the highest quality construction. Check your sunglasses for signs of inferior construction, such as mold seams, flimsy hinges, or loose lenses to determine if they are genuine Oakley. Real designer sunglasses will feel solid and have durable hinges and lenses.