by Barbara T. Biehler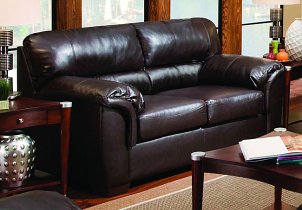 A well-designed, comfortable sofa is often an essential piece of furniture in any living room or den. A wide range of sofa styles is available on the market, and making some considerations before you buy will help you choose the best one to fit your decor and accommodate your family and friends. Look below to learn how to shop smart for sofas.
Shopping for Sofas:

Consider what you want. Consider the type of sofa you want. A single sofa or couch can sit two or more people, but a sectional sofa can usually accommodate four or more. A recliner sofa usually has a reclining seat built into each end of the sofa, so users can lie back and elevate their feet in comfort. Sleeper sofas fold out into double beds and are a practical option when you need extra space for overnight guests. Futon sofas also create an extra sleeping area for overnight guests, but they fold out in less space in a room than a standard sleeper sofa.

Select the size you need. Although you may want a large, stylish sectional sofa that seats four or more people, your living room or den may be too small to accommodate its large size. Measure your room carefully before buying to be certain that the new sofa won't overcrowd your living space, particularly if you have other pieces of furniture in the room.

Choose the fabric and color. Top-grain leather sofas can be very comfortable and durable as well as a fashionable choice among traditional or contemporary furnishings. However, in certain instances, leather may not be a practical option. A new leather sofa may look fabulous in your living room, but if you have a dog or cat with sharp claws that likes to lounge on your furniture, your new leather sofa could end up with puncture holes and stains. Easy-to-clean fabrics, treated chemically to prevent staining, are a practical choice in homes with pets or children. Neutral colors are a smart option for sofas, especially if you already have existing furniture in a room. Colors such as tan, beige and brown integrate easily into a newly redecorated room where wall and other furnishing colors have been changed.

Buy Sofas
Back to Guides Directory